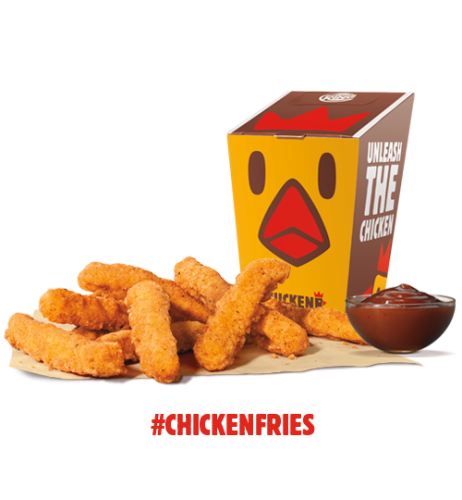 Burger King Burger King
LAST SUMMER, BURGER King added chicken fries to their menus.
What are chicken fries, you ask? Exactly what they sound like.
Per Burger King:
Made with white meat chicken, our Chicken Fries are coated in a light crispy breading seasoned with savory spices and herbs. Chicken Fries are shaped like fries and are perfect to dip in any of our delicious dipping sauces.
So, a chicken nugget/chip hybrid.
Since they were added to the menus, they have totally become a thing.
Until now, however, you couldn't them in Ireland leaving Irish chicken fries enthusiasts to lament their exclusion from the Burger King menu.
But now they have arrived to our shores and all is right in the world.
So, should you try them?
Well, some people swear by them.
But others aren't so keen.
Hmm, a mixed bag there.
We won't judge you if you like them, though.
Have you tried Chicken Fries? What's your verdict? Let us know in the comments.