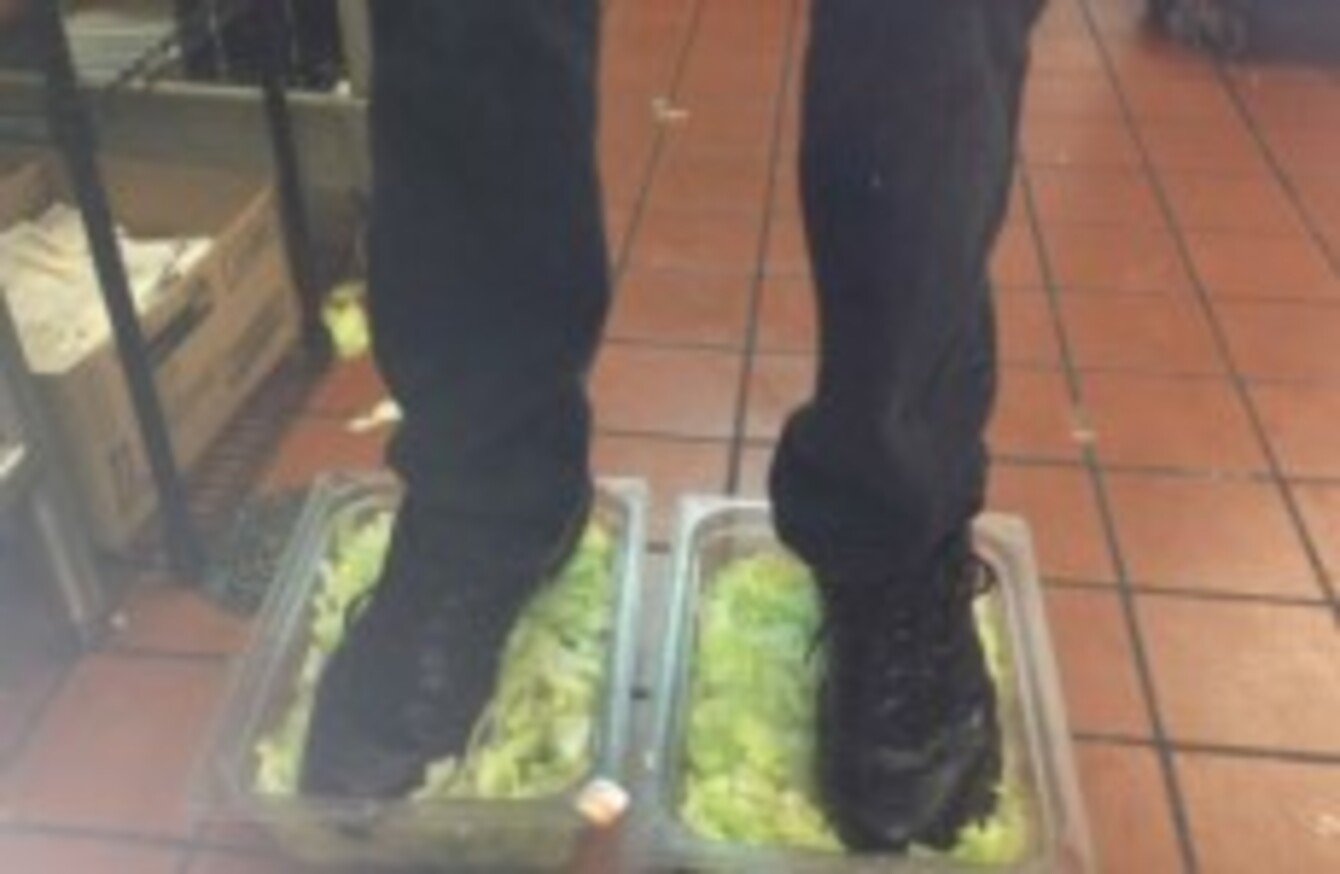 BURGER KING says three workers were fired after a photo posted online showed an employee stepping on lettuce in bins at a northeast Ohio restaurant.
The photo – posted to 4chan.org on Monday – contained embedded geo-location data which allowed users of the board to identify the exact location at which the photo was taken.
The photo was posted online at 11:38pm on Monday night, with the caption: "This is the lettuce you eat at Burger King."
But by 11:55pm users had taken the photo's embedded GPS data, identified the branch involved, posted its address, sent the image to Burger King's corporate website, and distributed the story to local news outlets.
Burger King Corporation says the franchisee that runs the independently operated restaurant quickly investigated the matter, and three employees were terminated.
"Burger King Corp. has recently been made aware of a photo posted on a social networking site that allegedly shows a Burger King restaurant employee violating the company's stringent food handling procedures," it said.
"Food safety is a top priority at all Burger King restaurants, and the company maintains a zero-tolerance policy against any violations such as the one in question."
The company, predictably, didn't comment on the circumstances in which the photo was taken.
Burger King Corporation is the US-based unit of Burger King Worldwide.
Additional reporting by AP