THIS AFTERNOON, BILLBOARD announced the nominees for this year's Billboard Music Awards.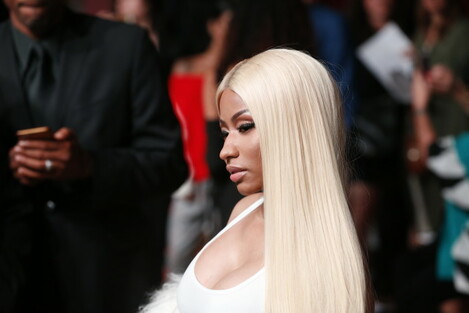 Source: SIPA USA/PA Images
Under the category of 'Best Female Rap Artist', are three rappers: Nicki Minaj (naturally), Cardi B (obviously), and finally, 15-year-old rapper Bhad Bhabie. What is particularly terrifying about this information, is the fact that one of these nominees was born in the year 2003.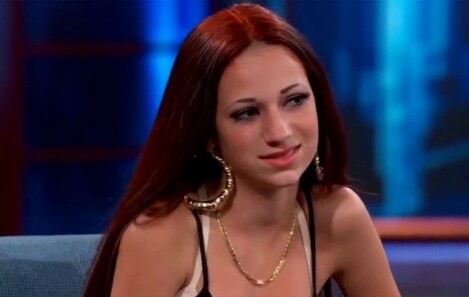 Bhad Bhabie is the moniker of Danielle Bergoli, who first appeared on an episode of Dr. Phil in 2016. Bergoli was just 13 at the time and went viral thanks to the content of her segment, which you might remember.
She quickly became known as the 'Cash Me Outside' girl, after she invited the audience of Dr. Phil to meet her outside so she could fight each one of them individually.
Source: Dr. Phil/YouTube
In the two years since her appearance on Dr. Phil, Danielle amassed almost 13 million followers on Instagram and launched her rap career. Her latest song, 'Gucci Flip Flops' feat. Lil Yachty, has been streamed over 10 million times and has 8.5 million views on Youtube.
Source: Bhad Bhabie/YouTube
Another of her songs, entitled 'Hi Bich' (yeah, that's not a typo – it's supposed to say bich) has been listened to 26 million times on Spotify alone. That's actually not too bad for someone who's just about old enough to sit their Junior Cert.
Despite Bhad Bhabie's success, people are finding her nomination pretty hard to believe.
Some people wondered if Billboard struggled to name another female rapper, but it was quickly pointed out that only artists who have charted on Billboard's Hot 100 are eligible for a Billboard Music Award.
Bhad Bhabie reacted to the news by sharing her nomination on Twitter and writing 'Holy shit'.
DailyEdge is on Instagram!