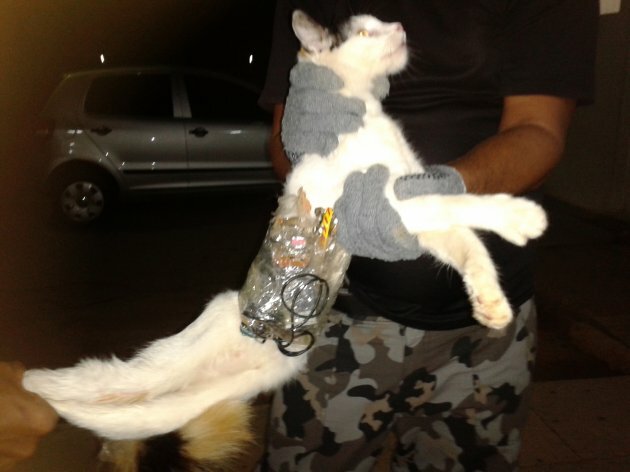 The cat, after being caught red-pawed (AP Photo/SGAP)
GUARDS THOUGHT there was something suspicious about a little white cat slipping through a prison gate in northeastern Brazil. A prison official says that when they caught the animal, they found a cellphone, drills, small saws and other contraband taped to its body.
The cat was caught on New Year's Eve at the medium-security prison in the city of Arapiraca, a spokesperson said.
The O Estado de S. Paulo newspaper reported on Saturday that all of the prison's 263 inmates are suspects in the smuggling attempt.
But it says a prison spokesman said "It will be hard to discover who is responsible since the cat does not speak."
Here's all the swag the cat was attempting to smuggle:
(AP Photo/SGAP)