Updated 4.15pm
CHANNING TATUM IS officially coming to Ireland this week.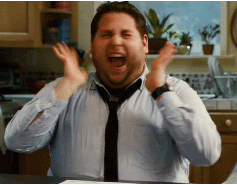 Sony have announced that the actor and his co-star Jonah Hill will be landing in on Friday to attend a special event to promote the release of their upcoming movie, 22 Jump Street.
The pair will head to Trinity College to take part in a photocall with the Lamborghini which features in the film.
Jonah Hill and Channing Tatum will then receive the Bram Stoker medals from The Phil Society at Trinity before doing a Q&A with 200 students and fans of the film
Naturally, everyone went crazy at the thoughts of such a specimen gracing our shores. Is there even enough room on this island to contain that level of attractiveness?
Solid plans were being reevaluated
Exams were abandoned
New plans were hatched