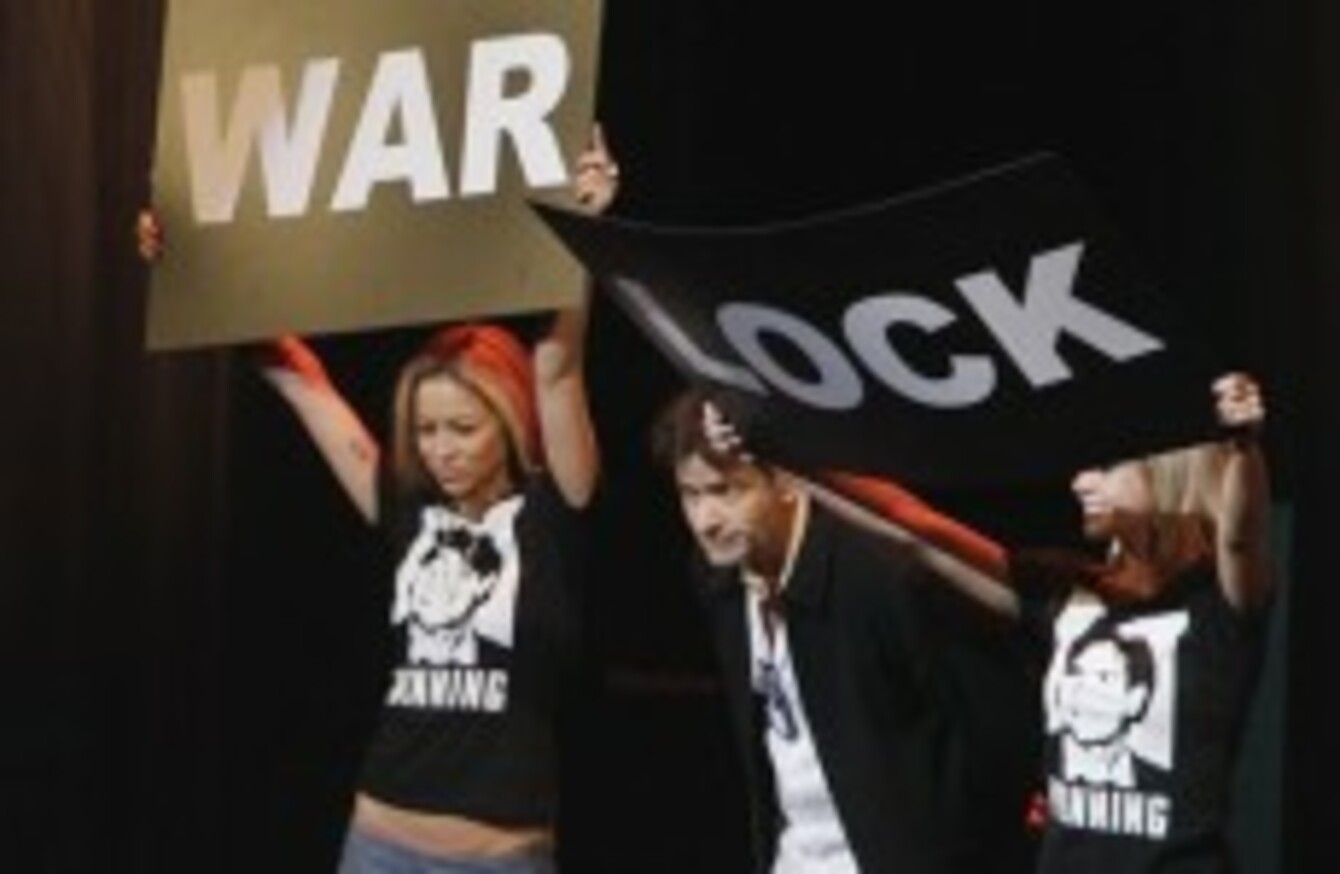 Image: (AP Photo/Carlos Osorio
Image: (AP Photo/Carlos Osorio
CHARLIE SHEEN WAS heckled, booed and eventually abandoned by the crowd at his inaugural stage show, with many of the audience members chanting "refund" and heading for the exits even before the show abruptly ended.
Winning? Not on opening night.
The first stop on Sheen's "My Violent Torpedo of Truth/Defeat is Not an Option" 20-city variety show started Saturday night with thunderous applause but ended 70 minutes later. In between, Sheen tried to appease his audience with rants, a rapper and a question and answer session, ultimately concluding the first show was "an experiment."
The former "Two and a Half Men" star learned firsthand at Detroit's 5,100-seat Fox Theatre that show business still requires a show. The debacle called into question the fate of the nascent tour. Some fans already predicted a premature end for the monthlong trek, which was scheduled to resume Sunday in Chicago.
"No way" the show makes it through all the dates, said Bob Orlowski, a lawyer from Plymouth, Michigan, who watched with six clients in a suite.
"He's not suited for this," said Orlowski, 46. "It wasn't funny."
Sheen's publicist, Larry Solters, declined to comment after the show. Sheen, 45, reappeared after the house lights went up to thank the hundreds who remained.
- AP