RTÉ RTÉ
LAST NIGHT, THE country gathered around to watch the second Leaders Debate on RTÉ One and decided that there's only one person fit to run this country: Claire Byrne.
Byrne was widely commended for moderating the seven-way debate with ease and aplomb, and keeping everything under control.
And now the whole country pretty much loves her.
She's everyone's new spirit animal.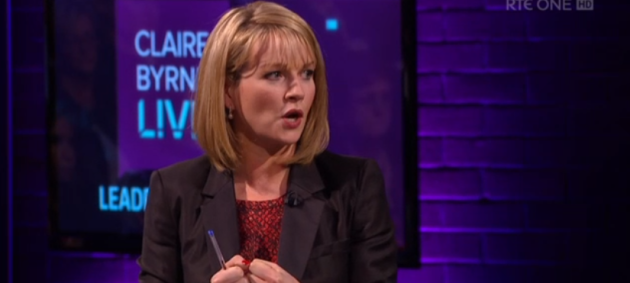 RTÉ RTÉ
Let's be real: she made Alicia Florrick and Olivia Pope look like absolute wimps.
In fact, she deserves a headline show at Croke Park after that performance.
Forget Beyoncé. Who run the debate? Claire Byrne!
She demonstrated herself to be a master of burns. 
The name's Burn. Claire Burn.
There were numerous analogies..
CLAIRE, YOU SASSY QUEEN.
Even Rubberbandits were #TeamByrne.
The write-in campaign for Claire Byrne starts here.
#ClaireForTaoiseach
Or at least Ceann Comhairle.
Let's make it happen, Ireland.
RTÉ RTÉ