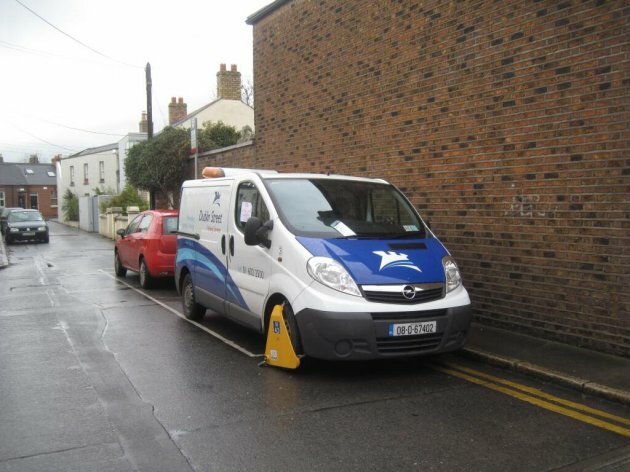 Photo with permission C Kortenhorst/Twitter. See cksolutions.ie
SPOTTED ON MOUNT Pleasant Terrace, between Ranelagh and Rathmines, by Christian Kortenhorst who told us:
It certainly was a Dublin City Council clamp, and a Dublin City Council lock as far as I could see.
The photo was taken about four weeks ago.
We're guessing some kind of Anchorman-style battle between rival clamper crews.