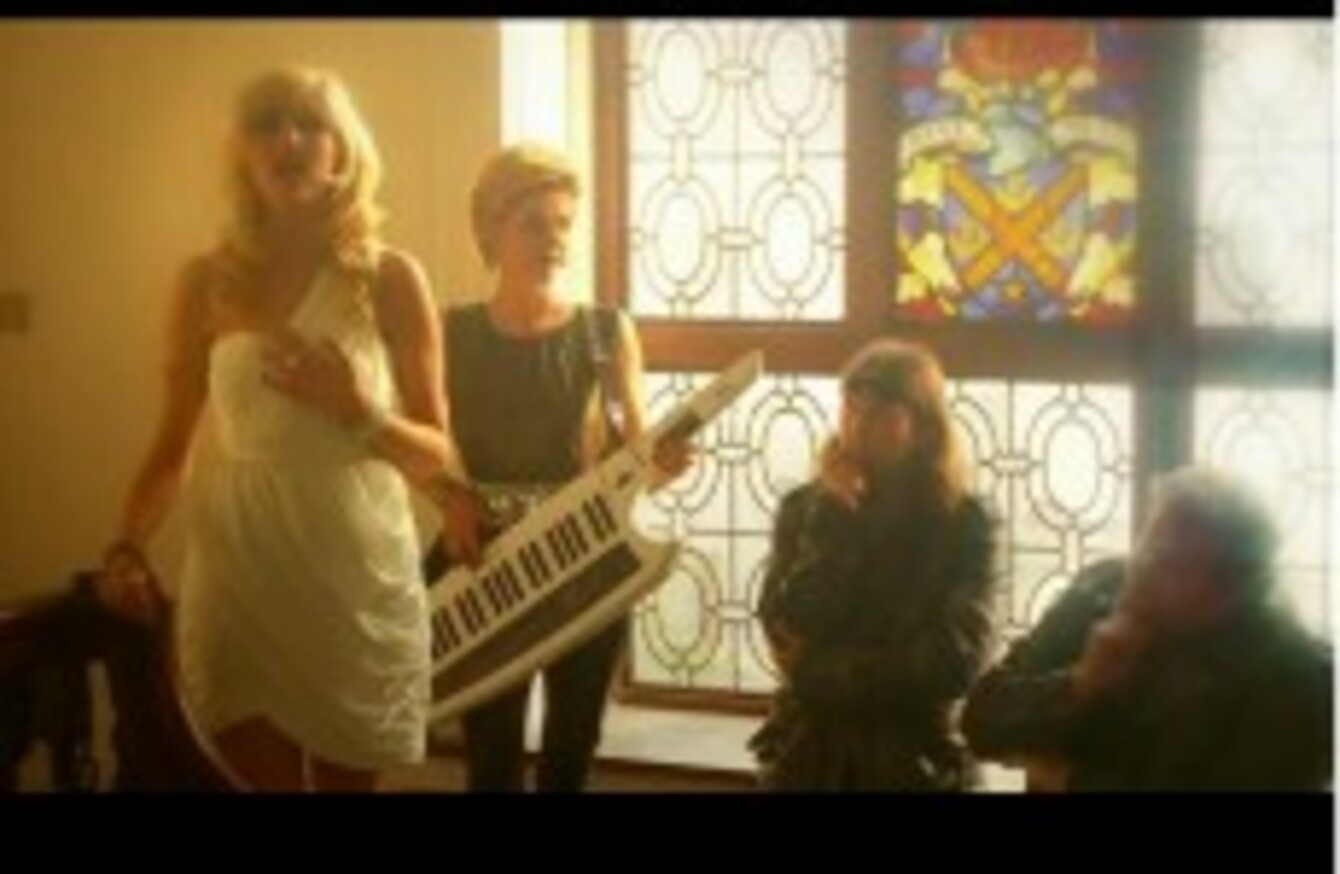 TELL BONNIE TYLER that swinging chandeliers and fluttering white doves are a thing of the past – today's music videos need a bit more… um, bite.
Enter Crystal Swing – and their take on the classic 1980s powerballad Total Eclipse of the Heart.
While Tyler's original video was pretty bonkers anyway, complete with shots of men wearing speedos in a gothic mansion being doused with buckets of water  - (?) – the East Cork family trio have outdone Bonnie with their latest offering.
As seen on RTÉ's Republic of Telly…