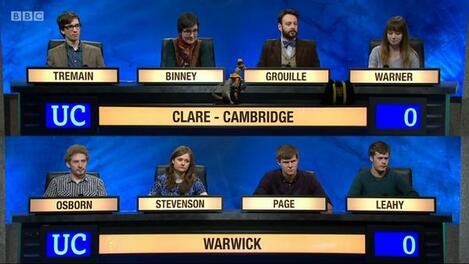 Source: @martin_harvey
ANOTHER MONDAY NIGHT, another nail biting episode of University Challenge.
There were the usual questions about classical music, scientific compounds… and one looking for the name of an Irish king who died in the Battle of Clontarf.
Now, you and I know that it was Brian Boru. But Grouille from Clare College in Cambridge didn't know that. He made a stab at it anyway:
But he pronounced it: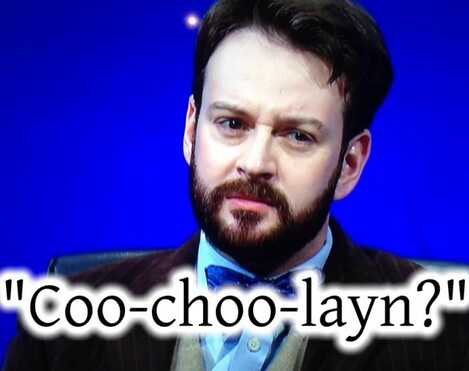 https://vine.co/v/exlKhw9zrXl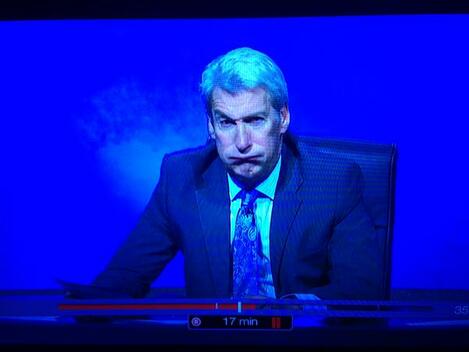 Source: @deborahmcdaid
And of course everyone Irish noticed.
Poor old Grouille, he was scarlet.
Grouille's pronunciation wasn't the only thing getting people talking last night.
Meet the rest of the Clare College team: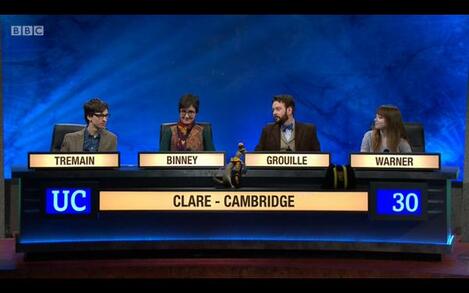 Source: @s_r_ravenscroft
I mean, they look like respectable, intelligent people. But they also looked like a selection of other things…
Grouille and his right hand woman Binney commanded the lion's share of the attention, mostly for their sartorial choices.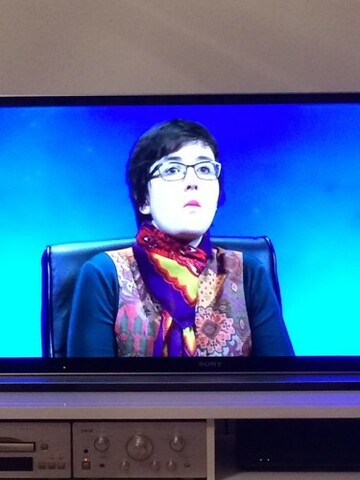 Source: @kate_j_gordon
Shine on you crazy diamonds