DANNY DEVITO ACCEPTED the VOLTA lifetime achievement award at a screening of 1989 black comedy The War of The Roses at Savoy Cinema in Dublin last night .
The screening was part of the 2013 Jameson International Film Festival, which wraps up this Sunday.
Here are 5 things we learned from the Q&A with the big star with a small stature.
5. DeVito recently had dinner with Arnie to discuss Triplets, a possible sequel to Twins
(Image: schumachergirl1956/Flickr/Creative Commons)
He wants Eddie Murphy to join himself and Arnold Schwarzenegger in a sequel to the 1988 comedy.
4. Kathleen Turner had to threaten DeVito to give her the role in The War of the Roses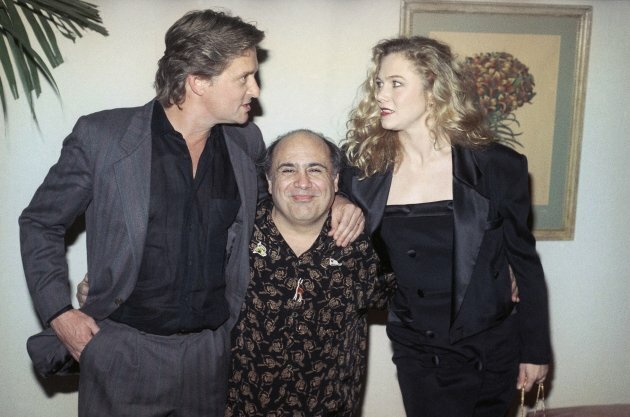 (AP Photo/Alan Greth)
"I sent the script to Michael (Douglas), and he called me right away and told me he wanted to do it. About a day, maybe two days later, I got a phone call from Kathleen. She said 'I'm going to kick your ass if you don't cast me in this movie'."
3. DeVito spent the last few days in Ireland scouting locations for his new children's film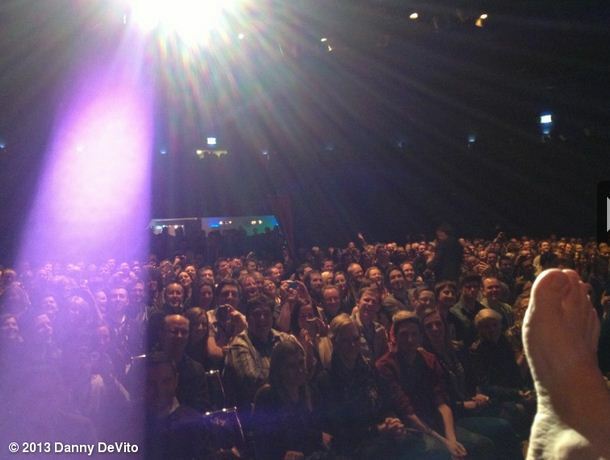 Danny DeVito's photo of his Trollfoot in Dublin (Danny DeVito/Twitter)
DeVito plans to return to Ireland in summer 2014 to direct an adaptation of The True Confessions of Charlotte Doyle, a children's novel about a 13-year-old girl who is found guilty of murder during a voyage across the Atlantic.
He arrived in Ireland a couple of days early to begin looking at possible locations for the film.
2. DeVito's children are the reason Matilda was adapted into a feature film
"I have three children, and we were reading little picture books at night, and then the girls, my two oldest kids, they were ten or eleven at the time. They brought this book to me."
"We all sat around and we read it in instalments. I thought it would be so great to do."
1. The writers of It's Always Sunny in Philadelphia are talented pranksters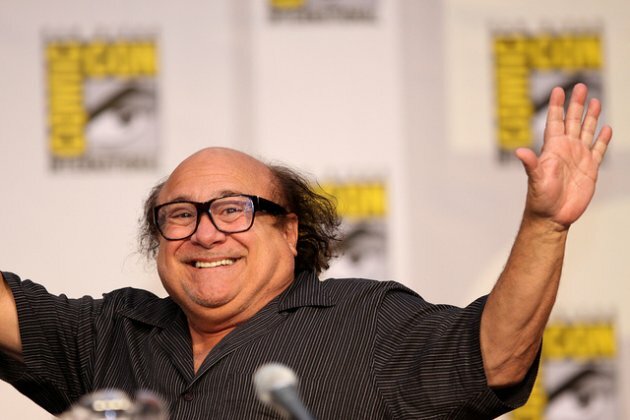 (Gage Skidmore/Flickr/Creative Commons)
DeVito has played Frank Reynolds in sitcom It's Always Sunny in Philadelphia since its second season. One day he got a script, and didn't realise it was an April Fools' prank.
"I got the script in the morning and they said I had to read it right then."
"Frank [his character] is the in bar, and all of a sudden he's gonna go get a hooker. But when he gets her in the car he immediately gets busted. A cop comes and takes him to the jailhouse. The next thing that happens is, he's in a shower. He's naked. A guy puts a hand on his shoulder and takes him down right there. Butt-f**ks him right there."
"They wrote this entire 33 page script, but they had no intention of ever filming it. They were just breaking my balls."