EVERY WEEKDAY MORNING, DailyEdge.ie rounds up the best of the day's celebrity dirt – from the top to the very bottom.
#DANNY NO MATES: Danny O'Donoghue out of The Script is leading a lonely existence. His bandmates have said that they hate going out with him, because he's too famous.
So they ditch him at festivals, and leave him sitting quietly in a trailer (we presume) while they go off and have the craic.
Little Danny wants to come and have fun – he wants it so bad – so he tries to disguise himself. But it doesn't work. Said bandmate Mark Sheehan:
He often turns to disguises. He's got this flat cap that he wears a lot but that doesn't work. He's like Godzilla – he's too tall.
*sniff* There's something in my eye. (MSN)
#HANSON: Hanson – remember Hanson? – are back. Not only have they released their own beer, but they've got a new album. And Taylor, Isaac and Zack have revealed that they all – yes, all of them – met their wives at Hanson concerts.
Isaac explained that (a)he basically only noticed his wife because she was a a freakish giant towering above the rest of the crowd, and (b) he got her attention by throwing things at her.
I see my wife standing about five people back. She and her friend were really tall — my wife is about 5'9. She was easy to see above everybody [...] So I sang a couple songs while looking directly at her to get her attention, threw a guitar pick and hit her.
While Taylor was a bit more defensive.
People meet at work, and we were at work.
OK, Taylor. Just asking. (NPR)
We all had that awkward phase, didn't we? (Paul Smith/EMPICS Entertainment)
#MAN OF STEEL: New Superman Henry Cavill has been setting the world's ladies aflutter with his square jaw and chiselled abs. So it's only fair that someone has gone ahead and dug up some embarrassing yearbook photos.
Here's Henry Cavill: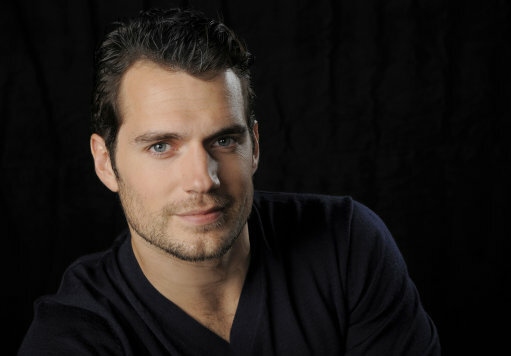 Chris Pizzello/AP
And here's Henry Cavill:
Nice shirt dude.
#WEE JACKIE: Jackie Chan has told the best story ever. It's about the time when Bruce Lee accidentally smacked him in the head with a pole, and he milked it for pity. Quote:
I just wanted Bruce Lee to hold me as long as he can.
It's brilliant. Here's the whole story:
YouTube/The Hour
And the rest of the day's dirt...
To nobody's surprise, Michael Jackson was allegedly rubbish in bed. (SeriouslyOMG)
And Tulisa is too, according to someone with a grudge. (Mail Online)
Robbie Williams played his own live DVD to get women to sleep with him. Classy. (The Sun)
Gerald Kean is going to pay all Lisa Murphy's bills, even though they've split up. (Irish Sun)
Taylor Swift gets distracted by giant posters of her cat's face. (The Sun)