DEMI LOVATO IS having a moment. The former Disney star is attempting to revamp her image, releasing a risque new single Cool For the Summer and new album, Confident.
She performed at a gay bar The Monster in New York to promote the album's release, and something stole her limelight. Not just any old something, but one of the enthusiastic dancers' massive boner.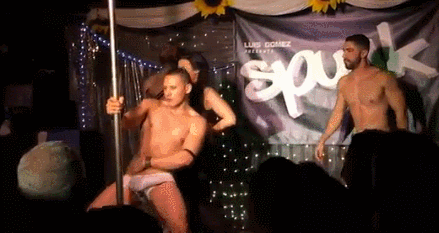 Who can blame the guy? He was excited.
Demi made eye contact with the thing at one point, and it wasn't afraid to engage in a staring competition.
Sorry Demi, the stage ain't big enough for the both of ya.
Mitch F / YouTube
ht Buzzfeed