IN A CASE of 'life imitating joke', a celebrity psychic has had a stage appearance cancelled due to unforeseen circumstances.
Derek Acorah, the 'modern medium' and Most Haunted star, was due to bring his Eternal Spirits tour to Carnegie Hall in Fife tonight.
However, unfortunately his psychic skills weren't strong enough to tell him that the show would not, in fact, go on.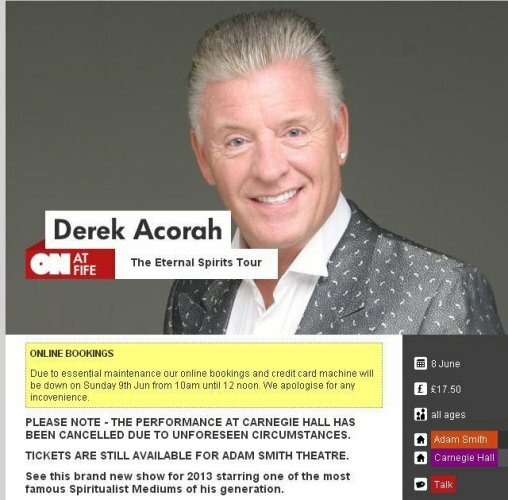 Screengrab: OnFife.com