http://www.youtube.com/watch?v=U17bo6KzhbE
(YouTube Credit: rte)
WHO WAS BEHIND that door?
This guy was.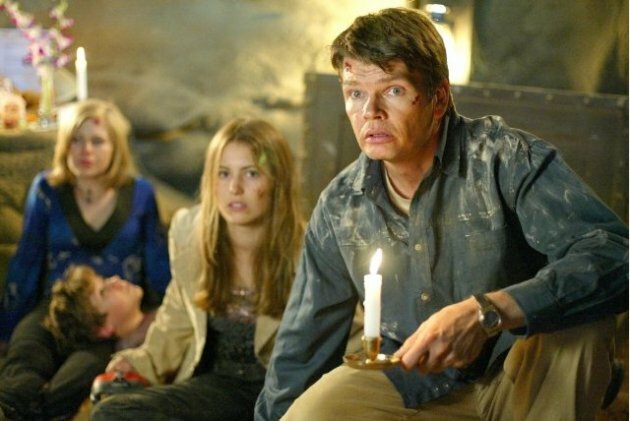 (Image: © Channel 5 Broadcasting)
Surely, you recognise him? No? Are Kirsty and Jade there in the background giving you a clue or a headache?
It is Michael Beckley, aka Rhys Sutherland from Home and Away. He was Summer Bay's former AFL player, Surf Club kiosk owner and Caravan Park minder, from 1991 to 2004, as well as father to Kirsty, Jade and Dani (who is now making it big in America on Pretty Little Liars, by the way).
He kept up the Dad role in last night's episode of Raw, playing Geoff's somewhat estranged Australian father. It was nice to see you again Rhys. How's the love life? (Poor Rhys got divorced twice in Summer Bay. TWICE.)
Here's a reminder from the good auld days when he was being all foster-parent-like in Summer Bay. Well, he was living in Pippa's house.
(YouTube Credit: somersby22)