HOLD ON, WHAT happened here?
Has our Lady of Lourdes finally come through and healed this wheelchair user of all disability?
Or have they simply drove off and left their chair behind?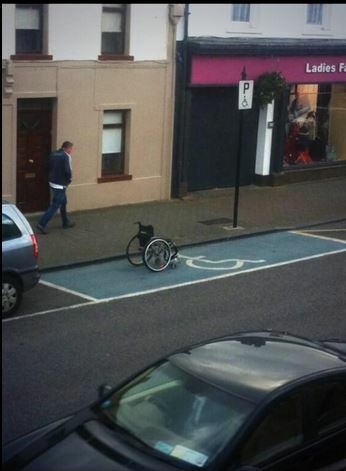 Twitter / RoddyLeonard Twitter / RoddyLeonard / RoddyLeonard
So many questions, so little answers.
Either way, Twitter user Roddy Leonard spotted this mysterious occurrence in Trim, County Meath.
Plenty of room for them all the same.