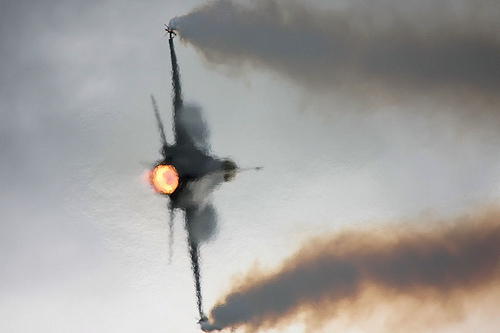 Airwolfhound File photo Airwolfhound
THAT IMMENSE NOISE over the Dublin area this afternoon? That was two US F-16 fighter jets on a flypast for the Croke Park Classic.
People were shook. Here are their thoughts of panic:
1. Stuff.
2. Pedicure death.
3.
4. Kitchen explosion
5. Luas anxiety
6. Cool.
7. Earthquake
8. LIFE
9. Deaf dog
10. And this.