1. This epic shot of the crowd at Underworld on the first night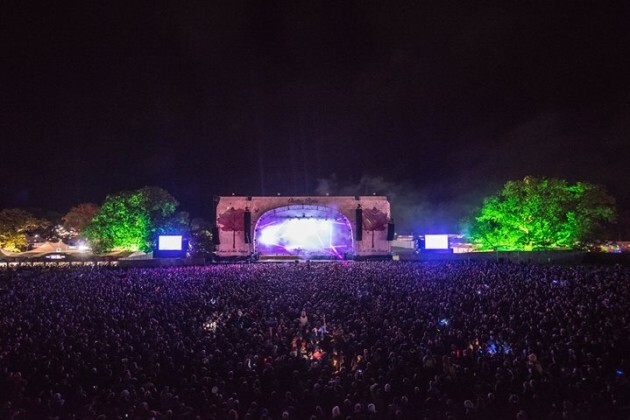 Electric Picnic Electric Picnic
2. Belle and Sebastian paying on-stage tribute to Philo
3. Grace Jones hanging out with the gardaí. Standard.
4. This lad who was (a) wearing the Ryan Gosling jacket from Drive and (b) topping it with a man bun
5. The crowd for the Dublin-Mayo semi-final replay, in the sunshine on Saturday afternoon
6. This friendly gentleman
7. David O'Doherty getting such a big crowd on Saturday, people had to watch it on the screens outside the tent
8. This photo that accidentally sums up the Irish festival experience
9. This text from an unknown number, aka the most Electric Picnic text of all time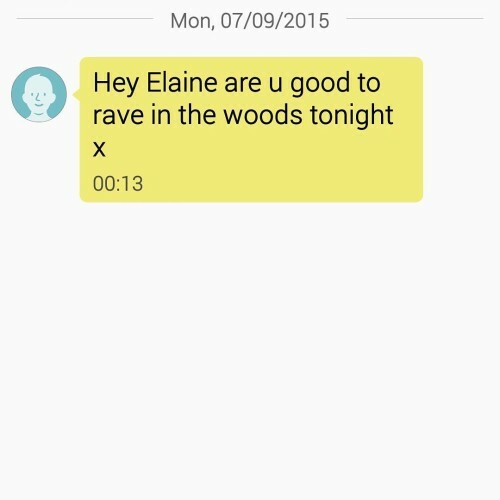 elaine_roisin elaine_roisin
10. The sunset on Saturday
11. Blur proving they've still got it with a blistering headline set
12. … followed by Mark McCabe blowing the doors off with unofficial national anthem Maniac 2000
13. This all-too-real toilet sign
14. This photo that accurately encompasses the experience of trying to dance with a plastic beer cup
15. This aerial shot showing the epic scale of the whole thing, bathed in sunshine
GardaTraffic GardaTraffic
16. This t-shirt for everyone with The Fear
17. And this guy making it way, way worse
18. This, the most Electric Picnic meal ever eaten
19. This hangover level
20. The Cup Wars, after organisers offered a refund for collecting them
21. The size of the crowd for Florence and the Machine
22. This perfect way to end the weekend
23. And the aftermath.
RIP, Electric Picnic 2015. Hope you had a blast.