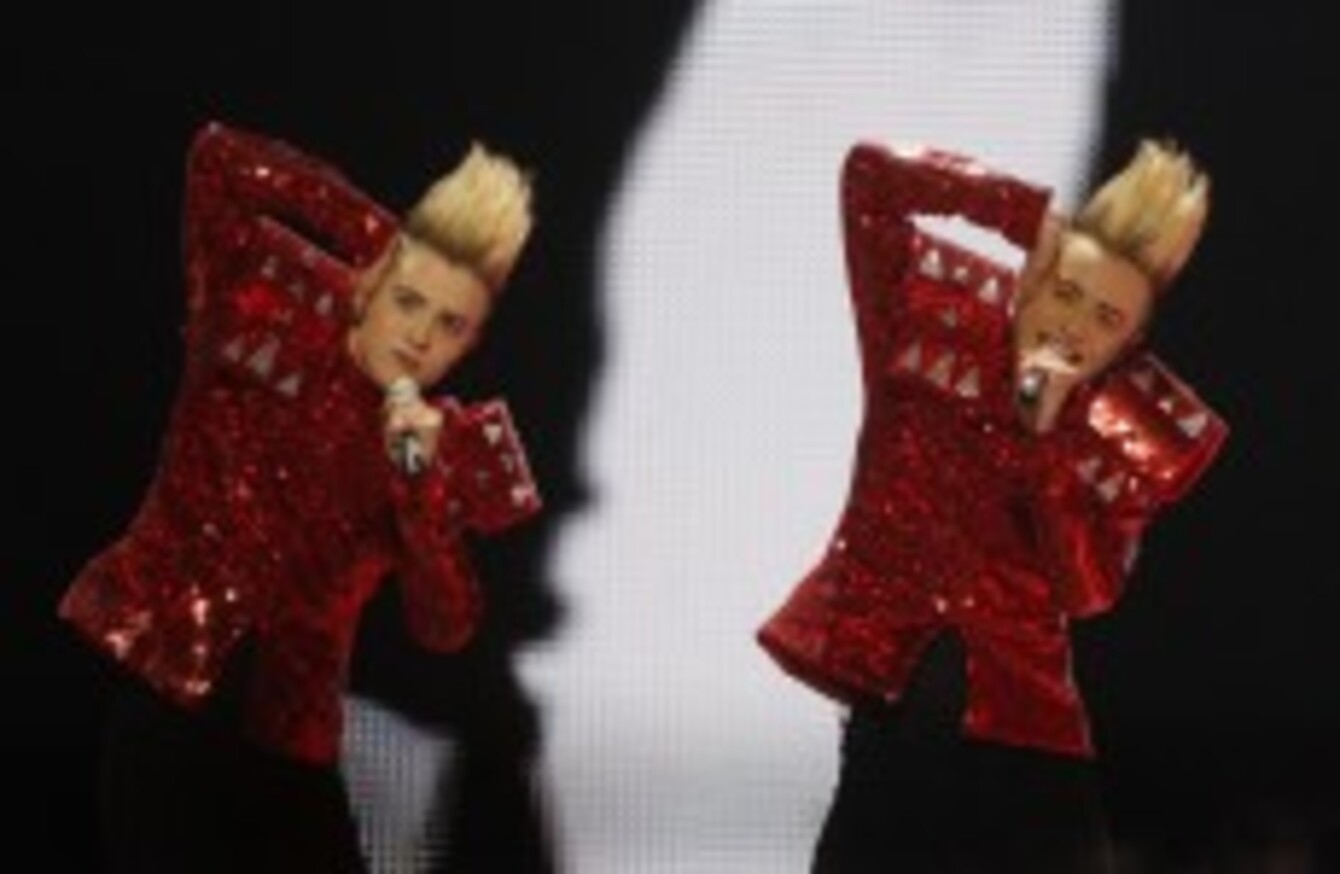 Image: Frank Augstein/AP/Press Association Images
Image: Frank Augstein/AP/Press Association Images
THEY WERE LITERALLY dancing on the streets of Baku last night as Azerbaijan emerged victorious from the 2011 Eurovision song contest.
All of which meant disappointment for Ireland's hair raising entry Jedward whose song 'Lipstick' came eighth.
The Dublin duo put in an energetic and enthusiastic performance as ever which should really have been enough according to the Daily Mail which lamented "the Eastern European stitch-up" which saw Azerbaijan triumph with 221 points.
In second place was Italy who had a late surge of votes and in third came Sweden who were top of the table for much of the night but in the end had to settle for bronze.
The winning son was 'Running on Scared' sung by Ell and Nikki, who actually lives in north London. See them accept their prize and sing the winning song:

By contrast Lucan-born duo Jedward took 119 points and finished eighth, a credible performance nonetheless.
They were grateful for the support they received tweeting last night that: "THE SUPPORT YOU ALWAYS GIVE US FROM YOUR HEARTS IS THE BEAT THAT ALWAYS KEEPS US GOING."

More than 100 million viewers worldwide tuned in to watch the event, BBC reports.
For the UK, chart-topping boyband Blue got back together to try and crack the Eurovision but could only finish in 11th place. However, that was a big improvement on last year's last place entry.

RTÉ reports that Jedward are due back in Dublin this lunchtime on a special Aer Lingus Jedplane that will land at Dublin Airport's Terminal 2.