YOU MAY HAVE heard about Connected, the new reality show that begins tonight on RTE 2.
Still unfamiliar? Think it's Fade Street 2.0?
Here's why you should give this one a chance.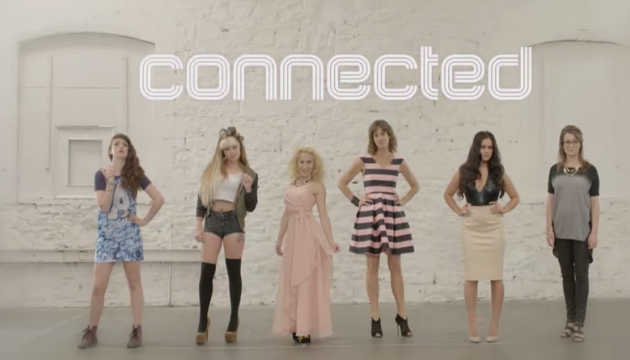 RTE 2 / YouTube RTE 2 / YouTube / YouTube
What is it?
Based on an Israeli format, Connected is a sort of reality show/soap following six women from a cross section of Irish society.
The difference between it and other reality shows of its ilk? Its entirely self-shot.
Each of the six women were given a camera with which to film their everyday lives. That means no camera crews, no producers to meddle and no blatantly scripted moments à la Made in Chelsea.
Instead, we're left with some fairly unvarnished insights into what life is like in Ireland.
So it's not like Fade Street?
Only insofar as it stars women. Other than that, it couldn't be more different.
RTÉ Two / YouTube
Who's in it?
Six Irish women from fairly diverse backgrounds. For example, there's Elayne, better known by her rap alias Temper-Mental MissElayneous. You've got Venetia, a radio producer. And then there's Kate, a part-time sex worker.
A sex worker?
Yes.
One of the show's strands focuses on Kate McGrew, a performance artist who also works as a part-time escort. RTE released this statement regarding McGrew's participation in the show.
The cast of Connected represent a diverse set of views on contemporary Irish life and the position and role of women in Ireland today. Kate was originally chosen as she is a working performance artist and is also a migrant into Ireland so she has an 'outsider view' of the country.  It emerged during production that Kate is also working part-time as an escort to supplement her earnings. There is a strong public service argument for including Kate's story in the series. The broad debate around the issue of criminalizing the purchase of sexual favour rather than selling sex is very much part of the current political and social discourse making this a very relevant issue to cover right now.
Kate does not portray prostitution as a cost-free lifestyle choice but rather, one that she has reflected on. Kate is in a position to offer viewers a unique perspective on life at the coalface of the sex industry, based on her personal experiences of the realities of day to day involvement in prostitution and challenges the audience to ask questions of our own views on these important issues.
So there you are now. Not exactly Fade Street fare, is it?
When can I watch it?
It starts tonight on RTE 2 at 10.30pm and will also air over the next three nights at the same time.
The series will continue on RTE 2 for the next ten weeks.