EARLIER TODAY WE revealed the shocking discovery of a €2.40 pint of MiWadi being sold in a Mullingar hotel.
The Bloomfield House Hotel has been in touch with us though, and have confirmed that they will be offering free MiWadi until the end of March in the hotel bar – putting an end to the wild squash-based speculation circulating about why its prices were so high.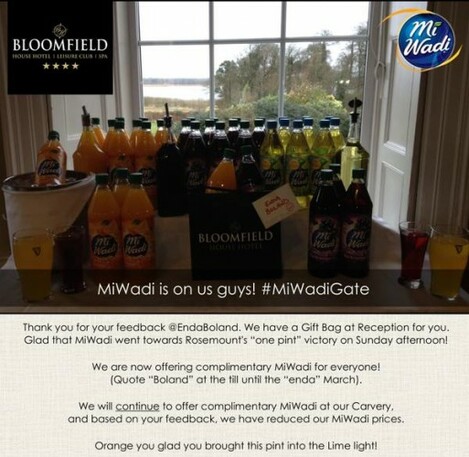 Source: Twitter
Crisis over. The #MiWadiGate of 2015 won't soon be forgotten, but at least this gracious measure by the hotel will keep the peace in Westmeath for the foreseeable future at least.