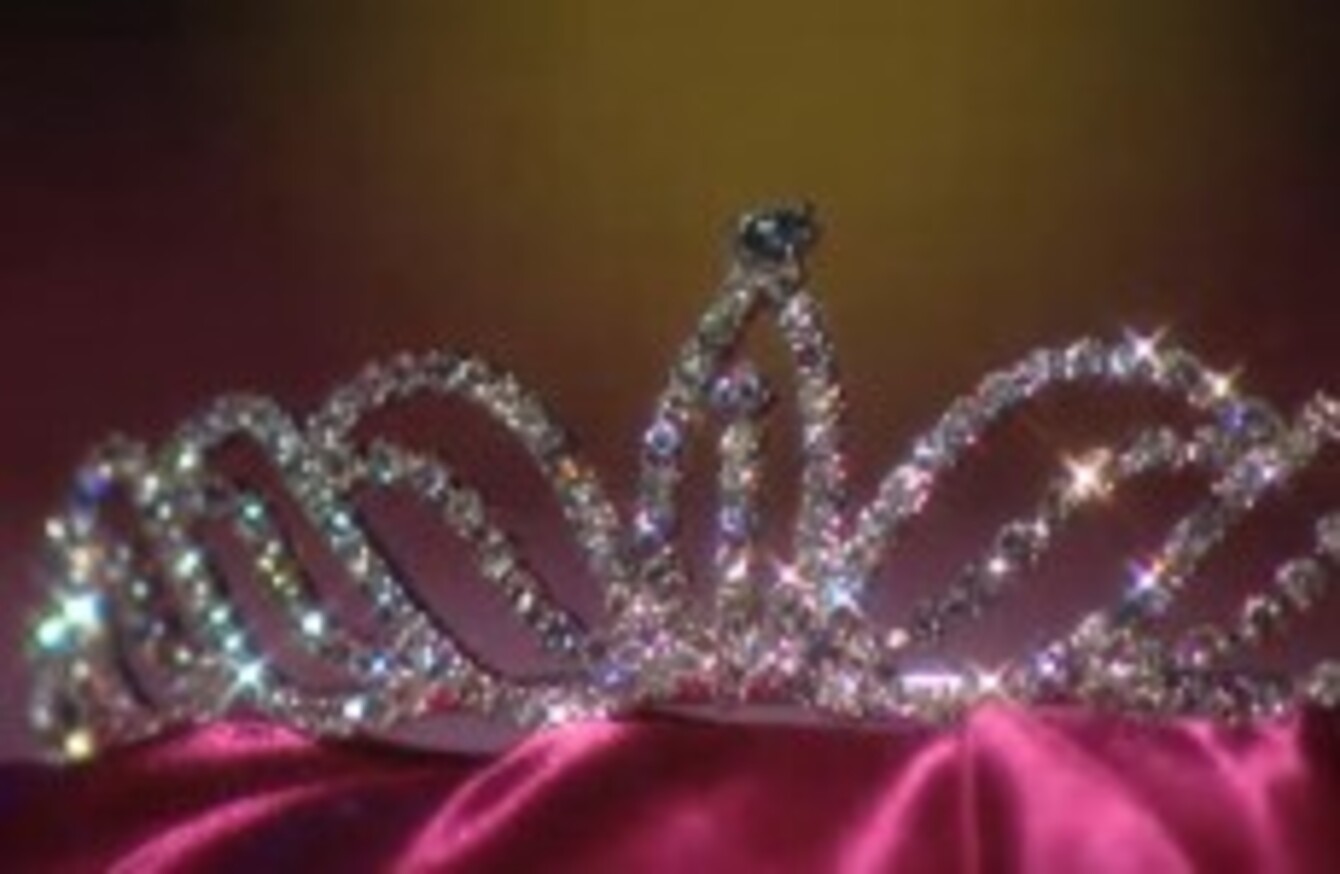 The Ultimate Prize
Image: TV3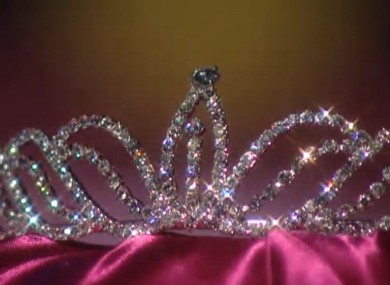 The Ultimate Prize
Image: TV3
OUR FRIENDS OVER at TV3 (Hi! Vinny B) are getting really great at good bad television.
They are. And there's nothing better than good bad television except for bad, bad television.
So here at The Daily Edge we were particularly excited by the station's Autumn schedule. We are already familiar with Tallafornians and gypsy weddings but 'what are Ultimate Debutantes' we asked? Memories of borrowed dresses, glittered hair and handmade handbags indicated that they would be slightly different creatures to those of us who finished the Leaving Cert in bygone days but we had to wait until last night to find out for sure.
Honestly though, after watching last night's premiere, I was a little disappointed at the lack of tack and pizazz. There were no pink limousines, giant HUMMERs, diamond-encrusted gowns or Bridezilla-like strops. But there was Roz Purcell and her face. So, evens.
The show is more a hybrid of America's Next Top Model and a mini-Rose of Tralee than My Big Fat Gypsy Wedding. Let's just say you shouldn't be surprised if you see one of these ladies rewearing their debs gowns on the Tralee Dome stage while inappropriately flirting with Dáithí Ó Sé very soon.
Last night was all about introductions so let's get acquainted, shall we?
The judges
Seemingly being given the role of Head Judge, Roz did her best Tyra all night – even introducing her fellow experts in her excellent Next Top Model voice and using words like fashionista.
Noel here is an Etiquette Expert. I wrote this whole article referring to him as Brendan because, to me, he looks like a Brendan. If I slipped up on my proof-read, forgive me Noel. Noel!
And joining them is fashionista and stylist Courtney Smith.
The trio will be scrutinising the decisions and actions of three Irish teenage girls as they prepare for their all-important debs ball.
The girls
Episode one introduces us to Kelly, Fiona and Laura. Hi, ordinary girls.
But what exactly will they be judged on? How does one measure ultimate debutanting? Style, confidence, personality, demeanour, initiative AND ambition, of course. Sorry, silly us.
First up is Tipperary girl Fiona Hyland who we are told balances her love for fashion and music with extreme sports and a job in the local shop. "I'm just an ordinary girl but there's no reason an ordinary girl can't have an extraordinary debs," she says.
Fiona has decided she wants to learn how to wakeboard before her debs so here she is during lesson two. The activities are not related, however. Yes, we were disappointed too.
Next up is Kelly who is from Dublin and the Midlands. Confused? So is her accent.
Kelly likes to involve herself in charity work such as the Trócaire 24-hour fast which she did this year. She didn't give up food though. She gave up talking and only slipped up once in the whole day.
Last up is Wicklow girl Laura whose main interest is falconry. Cool.
She believes her odd hobbies will set her apart in the competition.
Let's sidebar for a minute on that: Laura got falconry and Fiona wakeboarding. But what about Kelly? Kelly is into computers. So the producers make her literally get into a computer from 1991. Oh.
Another apropros of nothing, but why the hell is the L-plate there?
The prep
As the girls go shopping for dresses, back in the studio Tyra and Courtney discuss their progress.
Tyra says that the pampering and the beautifying is her favourite part. Her favourite part of what? Life? She doesn't elaborate.
Courtney and Tyra don't pull any punches. They are worried that up-styles will make the girls look too different on their big days and note that Fiona's hair doesn't look much like her wishlist- picture. Brendan moans that upstyles always look better from the back.
And when Laura gets her makeup done and says, "It doesn't even look like me", Tyra exlaims: "I'm sure you're happy with that." Eh? Saucer of milk for the model. But Brendan likes it.
Do you see Courtney's worried face? She and Tyra fear that Fiona will choose the white dress. "DON'T DO IT, FIONA," they would yell if they weren't watching a pre-record on a laptop screen in a pink-hued tent. Brendan also says no.
The boys

Now! Onto the dates who, by association, will be tucked up in the archive reels at Ballymount until the end of time. Yes, this show actually made me feel sorry for 18-year-old boys everywhere. The girls are so put together, so confident. I don't remember 18-year-old boys being like that in Sixth Year? Were they?
Tonight we meet two Stephens and two Conors. That's handy.
This young chap is arguably the star of the show. Conor here isn't actually going to the debs with any of the contestants but he is a friend of Fiona's. He'll be the one she wished she dated when she grows up. Bet you a tenner.
Conor says lovely things about his friend, wears matching socks and is generally charming throughout. He also pulls off a mean pair of braces which Courtney doesn't mention. Frankly, that makes me doubt her fashionista credentials.
Before we get to know the actual boyfriends, the judges call the boys "the most important accessory" of the night. Again, feeling for the teenage boys of Ireland. Sorry lads.
Dear ex-boyfriends past,
This screengrab doesn't show it clearly but I have one note for you about Stephen. His eyebrow stud was turquoise, in keeping with Kelly's colour scheme. That, former loves, is dedication.
Yours,
Sinead
Stephen II gets the 'Dad chat' from Fiona's ould lad and then is asked to comment for the camera – about Fiona's dress. Oh lord.
She looks beautiful, I'm proud to be going out with her. I think she will stand out among the rest of the debs goers. She has put in an awful lot more effort.
Well done Stephen.
What we learned about Conor Lite last night: He's not shy, he likes helium and this is his FOURTH debs. But he is sweet:
This evening, Laura looks absolutely beautiful. She's the star of the show. She stands out. She's sparkling away there.
Sparkling eh? Eyes on the prize (the tiara!) have our Conor and Laura.
The night

While some things change, at least some things will always stay the same.
CORSAGES. WRIST CORSAGES.
Hotel soup with cream and underbaked bread rolls. Both were on the menu at the St. Wolstan's debs of 2003 if I recall correctly. Yum.
Speaking of, the Red Cow hasn't changed very much either.
The highlights of the night included:
The breakfasts;
The breakfast rolls;
The awards such as 'Biggest Chav' (yes, there are awards at Debs now? Explanations on this would be welcome in the comments section)
The extras
There are some very sweet moments in the show, particularly when the mums are interviewed and say awkward-but-lovely things about their daughters. This here is Laura's mum.
Laura also has a very sweet older attractive brother who we're surprised Tyra didn't notice. Maybe she was busy not noticing anything. And perfecting that face.
Fiona had a cake which she cut with her 18-year-old boyfriend like it was their wedding day. I guess some parts of the show were a tad disconcerting.
The prizes
After Tyra reads out the list of prizes (a feature in Ireland's Kiss magazine, a helicopter flight and a one-night stay at Dunboyne Castle, €1,000 and a tiara), the girls jaws drop open. They didn't know about the prizes? Why were they doing this then?
The judgement
Can you imagine lining up in front of three "famous" people as they critiqued your style and personality on the occasion of you being presented to society? Can you imagine being a famous person and going on television to compare the style and personality of three young Irish girls? You can't? That is because it is ridiculous.
Anyway, we're all here now so we may as well embrace it.
The judges are all very nice to the three girls, praising them for their various achievements in life and the way they live. However, they are aware that they are "setting the standard, setting the bar" for Ireland's Ultimate Debutante.
"Who would we like to see represent Ireland?" asks Tyra. "Who could act as a role model?"
The girls are sent out of the room while deliberations take place. "When you come back we'll reveal who is still in with a chance of becoming Ireland's Next Top Model Ultimate Debutante," says Tyra.
Brendan likes Fiona's earrings but thinks that Laura has a certain "je ne sais quoi". Courtney thinks Kelly was nervous, while Tyra says that Fiona reminds her of herself. They're torn but a decision must be made….
LAURA WINS. Laura is shocked. (We're not sure if Laura knows she has more to do before getting to go on that helicopter and stay in a posh hotel for a night).
We'll be back next Wednesday to see who Laura will be up against in the final.
Did you watch the show? What did you think? Do you remember your own debs? Share your stories in the comments section.