IN THE WAKE of the Garth Brooks fiasco, there is still a considerable amount of merchandise on sale for his Dublin gigs.
Dunnes Stores outlets around the country have been selling t-shirts marked with the dates of the Croke Park shows.
Some read "Team Garth – Dublin 2014″. Others have "25th-29th July" on them – the dates of all five planned gigs.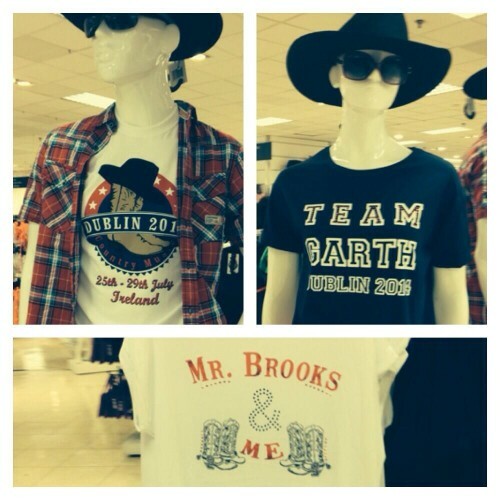 Julia Collins Julia Collins
Souvenir t-shirts are also for sale on eBay. There's this tasteful black number with Garth's silhouette superimposed on a map of Ireland.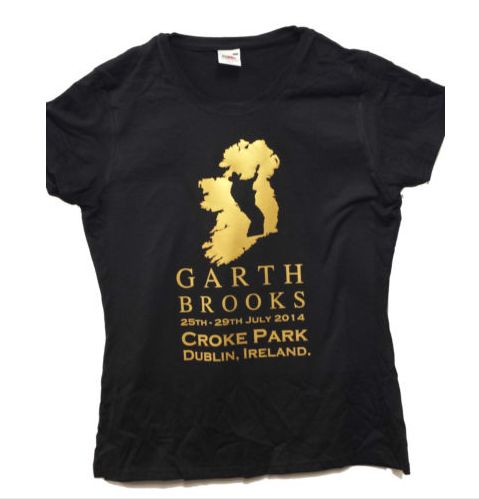 eBay eBay
Just five have been bought, according to the listing. But you have to feel bad for this person this afternoon:

eBay eBay
There's plenty of even-less-official merchandise for sale on classified ad sites.
Like this person selling a job lot of 20 Stetsons for €150:
DoneDeal.ie DoneDeal.ie
And this enterprising soul on Adverts.ie: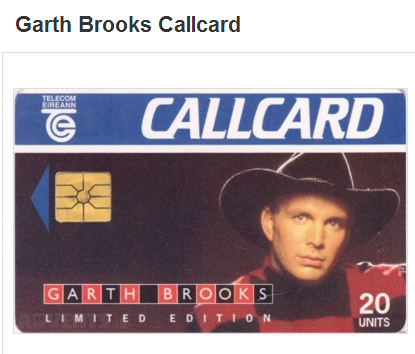 Adverts.ie Adverts.ie
Even they are trying to make the most of the concerts – charging €6 per callcard, which is three to six times the going rate according to IrishCallCards.net.
Good luck with that.
Tumblr Tumblr