EVERY WEEKDAY MORNING, DailyEdge.ie rounds up the best of the day's celebrity dirt – from the top to the very bottom.
#BUTTLER: Gerard Butler can literally crack nuts with his arse. How do we know? Because he did it, right there on German television.
Wearing a leather jacket and boots, he simply lowered his steely buns rapidly onto the walnut, pulverising it beneath him:
Obviously, Gerard's powerful nether regions were a little overheated after this feat. So he poured a bucket of ice inside his underpants.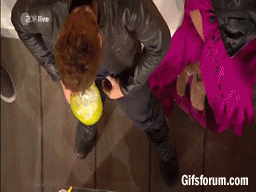 Yes, Gerard Butler is quite the man.
See the whole video – including the man who taught G-Buttz everything he knows about arse-nut-cracking – here. German television, eh? This is why the Late Late Show isn't what it used to be.
#PRICE IS RIGHT: Having conquered the worlds of fashion, television and Twitter, Katie Price is set to crush YouTube in her little fist on her path to world domination. She's starting her own pay-per-view channel, saying:
I'm going to charge people a pound a clip.
And what will they see, Katie?
I could be in my kitchen cooking or mucking out my horses. I could be riding them. I could be on holiday saying, 'look at me do this dive'. It might show me trying to start a barbecue.
Sounds brilliant, Katie. Brilliant.
Would you pay a pound to see things like this? Yes, actually you might. (Joel Ryan/AP/Press Association Images)
#SNIFF SNIFF: Has Beyoncé been rifling through Britney's bathroom cabinet?
The Queen Bee has released a 'limited edition' perfume (called 'Heat') to go along with her current world tour. And internet sleuths have spotted that it looks remarkably similar to Brit-Brit's latest smelly offering, Island Fantasy: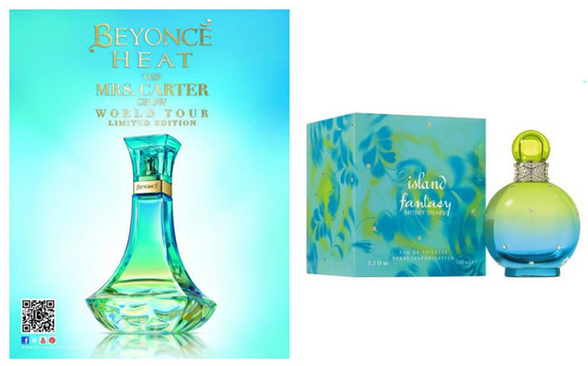 via ohnotheydidnt
Hmm. Perhaps that's why Bey is secretively scribbling* strange schoolyard notes to her other gal pals** instead of just texting them like a normal person:
* By which we mean 'writing and then publicly uploading in the 'NEWS' section of her website'.
** By which we mean Serena Williams.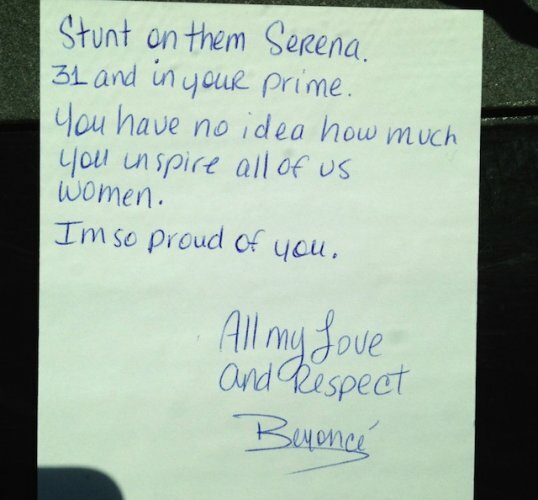 And the rest of the day's dirt…