GRAHAM NORTON BROKE the caravan on Father Ted while filming his scenes as Fr Noel Furlong and had to be freed from the vehicle by show staff.
Here's the explanation. You'll remember Norton's turn as fun-loving Fr Noel: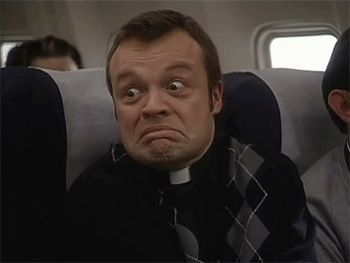 And the time when he and the St Luke's Youth Group invade Ted and Dougal's caravan in the show's second season opener, Hell:
YouTube/madmargey
Well, the scene turned a little sticky when Norton and the youth group went through the floor of the caravan and managed to wedge the door shut. He told Miriam O'Callaghan on RTÉ Radio One:
They did the exteriors of the caravan first. And then they shipped thjat caravan over to London to the studios. We danced so violently we warped the floor and the door got jammed shut.
How did you escape, Graham?
They had to remove the window so we could clamber out. The big view window at the end.
That would be this legendary window: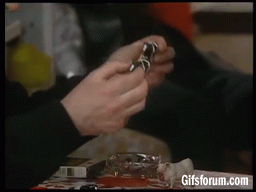 So yes. In short, Graham Norton broke the Father Ted caravan.
You can watch the whole episode – yes, the whole episode – here. You're welcome:
YouTube/4oDComedy