YOU ALREADY KNOW who won the important Grammys.
Now, the REAL events of the night. The weird moments that left you thinking "Uh, what?"
1. Kelly Clarkson photobombing Ellen DeGeneres and Portia de Rossi
2. Taylor Swift's mum-dance to the Bob Marley medley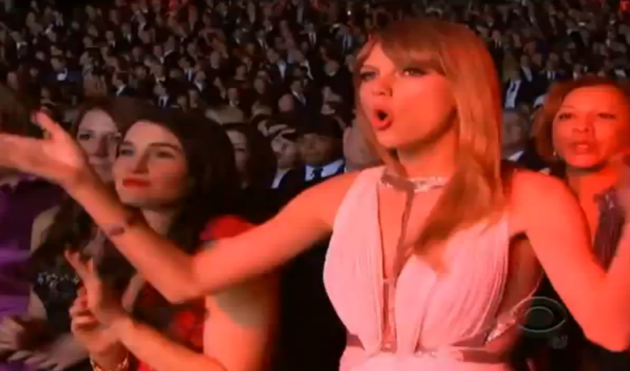 YouTube/itn
"OOH."
3. Frank Ocean's animated running legs
While singing Forrest Gump, his song about his first love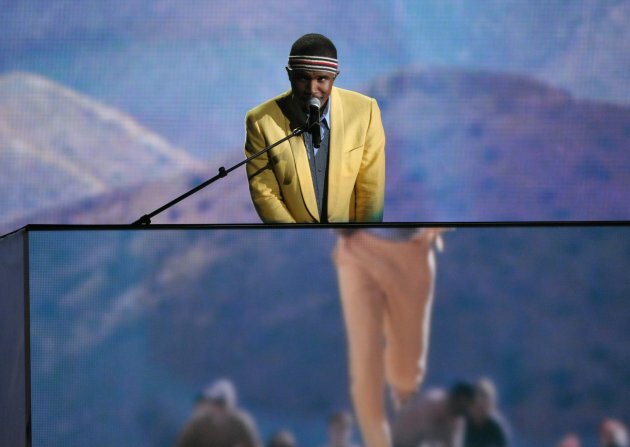 (John Shearer/AP/Press Association Images)
YouTube/Corrector132
4. Ellen making Beyoncé feel really, really uncomfortable by staring at the side of her face
YouTube/rickgobe
5. Chris Brown not even trying not to be the world's biggest douchebag
During a standing ovation for Frank Ocean's award, Chris was the ONLY PERSON in the audience to stay seated.

YouTube/Nyavenews
6. Adele judging Chris Brown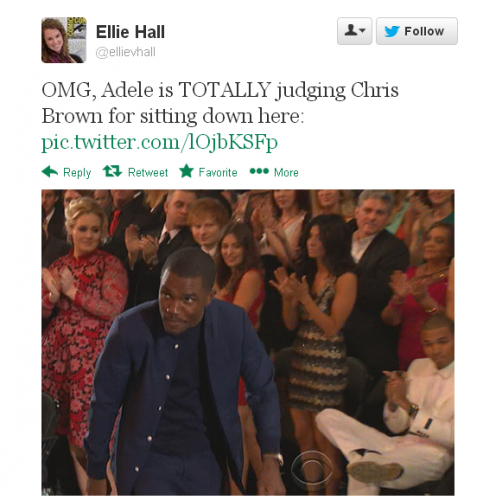 There's also this photo on Digital Spy that appears to show her shouting at him. #TEAMADELE.
7. Lena Dunham and Taylor Swift becoming BFFs
First they shared a joke: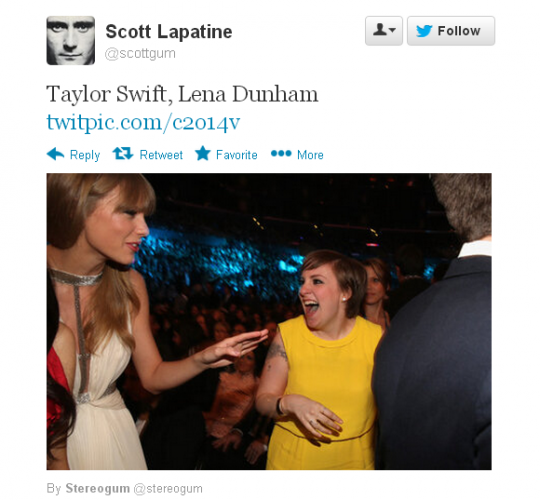 Then they had a DMC:
Then they just hugged it out:
8. Beyoncé and Jay-Z getting a stern ticking-off from Drake
9. Kelly Clarkson killing it on Aretha's You Make Me Feel Like A Natural Woman
YouTube/Charlie Prince
10. Ellen sneaking a very subtle look at Katy Perry's boobs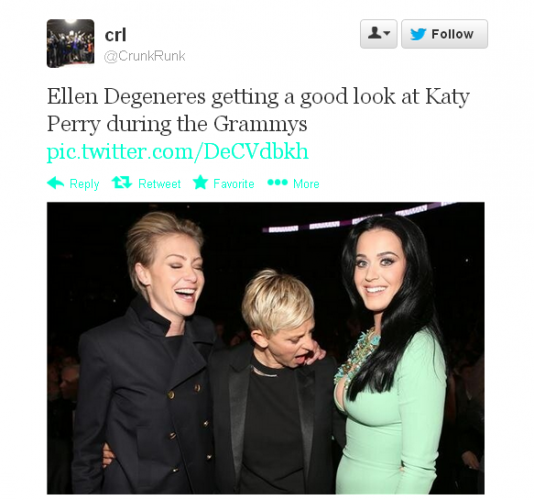 11. The bizarre manicure camera set up by E! News
Very, very close-up photos of the stars' hands. Sort of like being trapped in a box with a five-legged monster. Full slideshow here.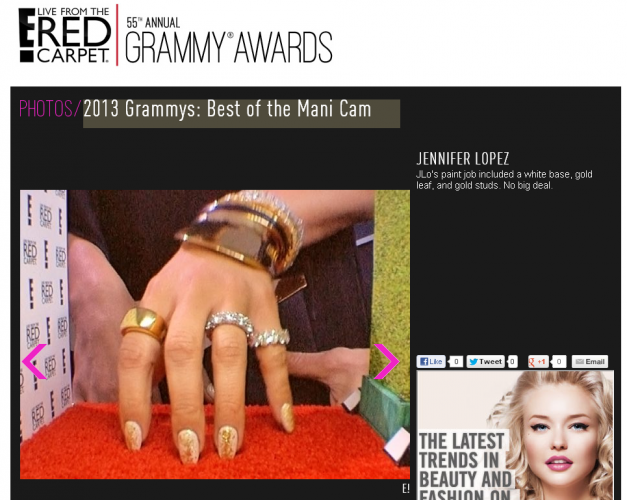 12. The return of Justin Timberlake
And he performed with Jay-Z. And the whole world apparently went black and white while he did it:
YouTube/Musiccccc83