THE MEATH PRIEST who brought the house down at a wedding by singing a personal version of Hallelujah has gone global.
Father Ray Kelly's epic performance in Oldcastle, Co Meath has won the attention of the international media and racked up almost 2.4million views on YouTube in the last two days alone.
He told DailyEdge.ie yesterday that he had only visited YouTube "about twice" before being told his song had been uploaded.
Here's how the video went worldwide:
It was in the New York Daily News:

The Mail Online: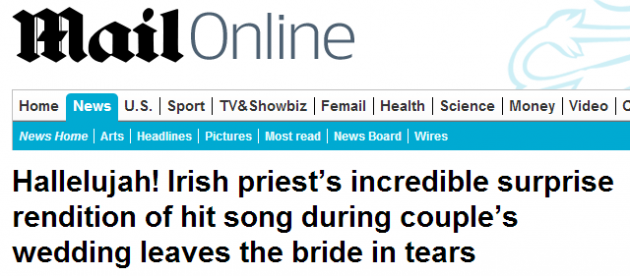 The Ottawa Citizen:

The Independent:
The Independent Journal:

And here's that video again. Fr Kelly revealed yesterday that he's already made two charity albums, with a third one in the works.
invitationlovejesus / YouTube
Plus the decorous Irish audience's reaction: