EVERY WEEKDAY MORNING, the Daily Edge rounds up the best of the day's celebrity dirt – from the top to the very bottom. Here's The Dredge.
#HAYLOR: Harry Styles and Taylor Swift are about due their celebrity couple name, after appearing in public being all lovey-dovey and THEN retired to a hotel for the night for a bit of a sleepover. (Mail Online)
They went out partying after One Direction raised the roof at Madison Square Garden, where Harry had several pairs of knickers, "numerous bras", and an iPhone lobbed at him. An iPhone! Ouch. (The Sun)
But he's a good lad, and he cleared the undies up after himself:
YouTube/Fiqa Sizzle Joelov
#MALCOLM: Frankie Muniz, aka Malcolm from Malcolm in the Middle – sorry Frankie, it's going to be forever – was taken to hospital after suffering a "mini-stroke". He seems OK, though, because he tweeted about it afterwards:
Get well soon, Malcolm! Sorry… Frankie. Frankie.
#RITA WAR-A: Rita Ora is STILL engaged in a massive Twitter spat with her ex-fella Rob Kardashian. After he accused her yesterday of cheating on him "with 20 dudes", she tastefully pointed out that "Rob's d*** was wack, I had to go somewhere else." For some reason he didn't take too well to this.
Rita later deleted the tweet, causing Rob to observe ruefully: "U deleted ur tweet just like me lol". Lol indeed. (Mirror)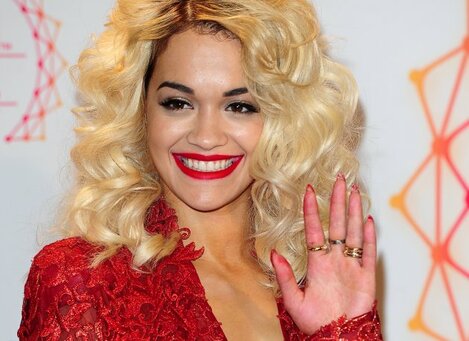 Sure, she's all sweetness and light here. But get her on Twitter and the potty mouth comes out. (Ian West/PA Wire)
#APPLE: Do you want to see the first photo of Ashton Kutcher as nerd mastermind Steve Jobs in the new biopic? Of course you do.
The film is called jOBS – yes, jOBS – which just goes to show that even in death, Steve Jobs continues to mess with conventional capitalisation. It'll premiere at the Sundance Film Festival.
Here you go: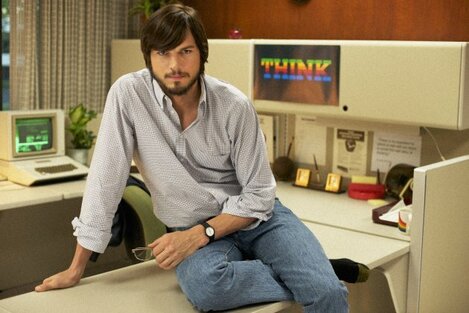 Ashton! You're so intense! (Glen Wilson/Sundance)
And the rest of the day's dirt…
Beyoncé took some photos of herself in a lift, making funny faces. (Tumblr)
Lady Gaga spent $1million on Michael Jackson memorabilia, because what else are you going to do with the money? (Celebuzz)
Boy George is being pursued by angry Mexicans (TMZ)
Here are some AMAZING gifs of Justin Timberlake in a child pageant. (Buzzfeed)
And here is rapper DMX singing Rudolph the Red-Nosed Reindeer:
YouTube/Chris Lopez
For more, follow @dailyedge on Twitter and like The Daily Edge on Facebook.