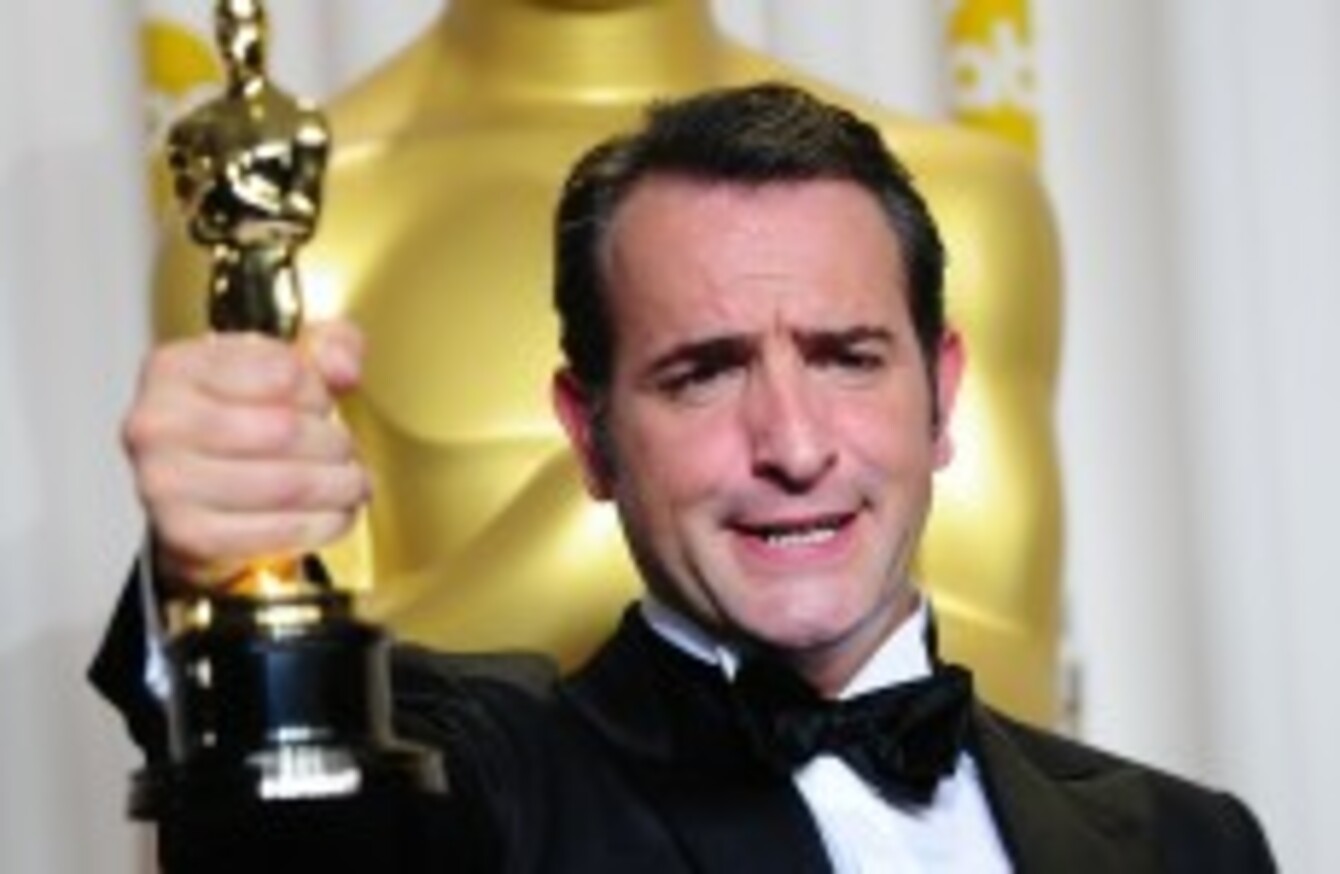 Image: Ian West/PA Wire
Image: Ian West/PA Wire
BILLY CRYSTAL WAS hosting, Meryl Streep was nominated and Woody Allen was a no-show once more – it really was business as usual at the 84th Academy Awards on Sunday.
The Artist was predictably the big winner of the night. After dominating this year's awards season, the silent movie took five awards back to France, including best director (Michel Hazanvicius), actor in a leading role (Jean Dujardin) and best picture.
The homage to Old Hollywood was nominated for ten awards. It was also recognised for its Original Score and Costume Design.
Meryl Streep completed her clean-sweep of 2012 awards' ceremonies for her portrayal of Margaret Thatcher in The Iron Lady, beating out Viola Davis, Michelle Williams, Glenn Close and Rooney Mara in the actress in a leading role category.
There was also an Irish winner on the night with Belfast-born director Terry George and his daughter Oorlagh picking up the gong for best Short Film (Live Action). Their film, The Shore, shows two boyhood best friends divided by a misunderstanding during the Northern Irish Troubles. The short follows what happens when they meet up 25 years later.
In his short speech, George thanked his daughter and joked that he was glad to have an opportunity other than her wedding to tell people how wonderful she is.
Even though Uggie was snubbed by the Academy, the dog star of The Artist featured prominently in best director Michel Hazanavicius's acceptance speech.
I want to thank Uggie, the dog. I think he doesn't care. I'm not sure he understand what I say. He's not that good, but thank you.
The 'In Memorium' section reminded us all how many well-known faces that passed away in the last 12 months. Conflict photographer Tim Hetherington, Steve Jobs and Elizabeth Taylor's faces all flashed on screen while Esperanza Spalding sang What a Wonderful World.
French-American ties were improved with the best actor award going to Jean Dujardin. To start his speech, he proclaimed, "I love your country". However, Crystal came back onto the stage with a cheap jibe against French people.
They must be going nuts in France right now. Or whatever they have in place of joy.
At age 82, Christopher Plummer became the oldest man ever to win an Oscar for his supporting role in Beginners. Looking at the statue, he jokingly asked, "You are only two years older than me, where have you been all my life?"
The comedy moments of the night, although not terrible, did not elicit overly-enthusiastic responses from the mostly conservative audience. The best moment probably came from Crystal's guessing game about what certain celebrities were actually thinking.
Brad Pitt: "This better not run late, I have six parent teacher meetings tomorrow."
Uggie: "If I had 'em, I'd lick 'em."
Early reports are showing a mixed reaction to Crystal's hosting. Most concede he was better than last years's pairing of Anne Hathaway and James Franco but complained that his jokes lacked sparkle and his opening stint did not match his own previous efforts.
The full list of winners:
Cinematography – Hugo
Art Direction – Hugo
Costume Design – The Artist
Makeup – The Iron Lady
Foreign Language Film – A Separation, Iran
Supporting Actress – Octavia Spencer
Film Editing – The Girl With The Dragon Tattoo
Sound Editing – Hugo
Sound Mixing – Hugo
Documentary Feature – Undefeated
Animated Feature Film – Rango
Supporting Actor – Christopher Plummer
Visual Effects – Hugo
Original Score – The Artist
Original Song – Man or Muppet from The Muppets
Adapted Screenplay – The Descendants
Original Screenplay – Midnight in Paris, Woody Allen
Short Film – Live Action – The Shore
Documentary Feature – Saving Face
Animated Short Film – The Fantastic Flying Books of Mr Morris Lessmore
Director – Michel Hazanavicius, The Artist
Actor in a Leading Role – Jean Dujardin, The Artist
Actress in a Leading Role – Meryl Streep, The Iron Lady
Best Picture – The Artist