THERE'S REALLY NO avoiding the Budget today; it's important and affects us all in different ways.
You can follow all the happenings over on TheJournal.ie's Budget liveblog.
However, if it any stage you feel you can't cope, need a break and want to get rid of all mentions of it in exchange for cat gifs and videos of people falling over, we're here to help.
Here are a few ways to banish all mentions of Budget 2014 from your life, if only for a little while…
Start with your browser
Browser extensions can insure that you won't be running into the word 'budget' any time soon. Word Filter does exactly what it says on the tin, by filtering any words your opposed to seeing, with a word you love. Like 'moist'.
Just enter in the word you want to banish–we suggest budget, but get creative–and chose what you'd like to replace it with.
You'll be left with something like this, and will possibly create a new David Gray song:
If you're rocking Firefox–cease doing so immediately. If you really insist, FoxReplace should work in a similar way.
What about Facebook?
The rants, oh the rants. You can't deal, not today. Living through them is enough.
Unwhatever.me will get rid of it. Replace those budget photos and rants with something a lot cuter, like cats, for instance. We like cats.
Just set it up (luckily the default photo-replacement option is a cat Instagram feed):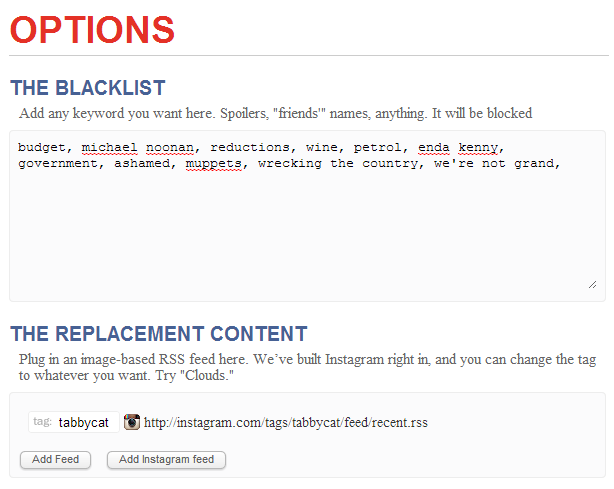 So, for example, having blocked 'Christmas', this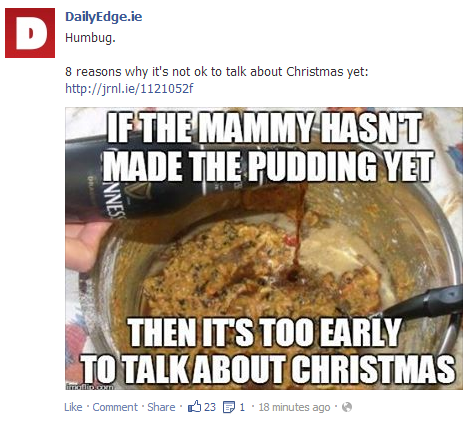 becomes this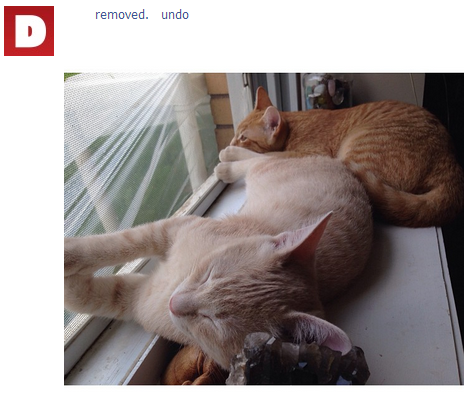 Much less panic-inducing.
Silencer is also an easy way to mute a phrase across all social networks.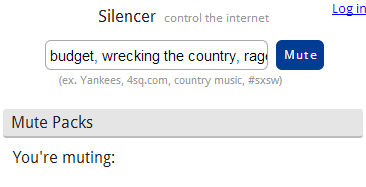 Twitter
Twitter is bound to be the wild west of budget 'debate'. If you don't already have Tweetdeck, you should probably download it for its great filtering system. The software can be used as an extension, a web app, or even on your phone.
All you've gotta do is chose the drop-down menu from your timeline panel, and enter in any words you'd rather not see tweeted.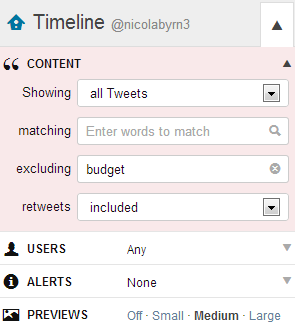 Bye bye budget.
If you kinda want to see budget information, but not really, Larry filter (available on Firefox and Chrome) is your man. The filter will reduce opacity of the tweets, so while you're not entirely burying your head in the sand, you still won't explode with rage.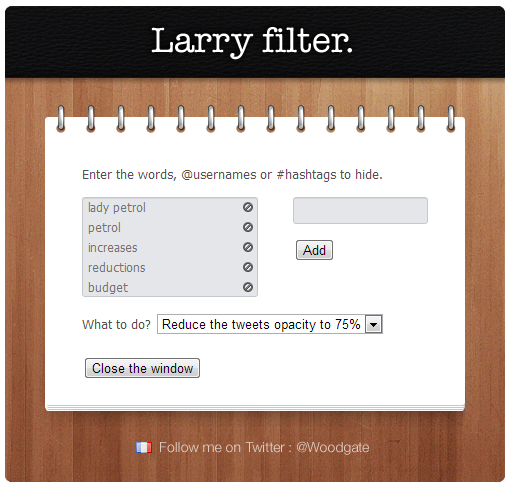 Once you've entered in your offensive phrases, Larry will simply blur them, leaving a feed that's much easier on the eyes.

If blurring isn't enough, Twivo, originally designed for avoiding TV spoilers, will completely grey out all offending tweets. Sorry, us.


TV and Radio
If you watch Irish TV channels or listen to Irish radio you're going to have a bad time. Here are some alternatives.
Radio:
Try a podcast, you'll be guaranteed that no mention of the budget, recession or dire straits (the band or the situation) will come into it.
We recommend some feel-good podcasts such as:
Also check out BBC's Desert Island Discs archives, including one with our former pres, Mary Robinson.
Television:
NO NEWS! Sorry Aengus. Your words–they hurt.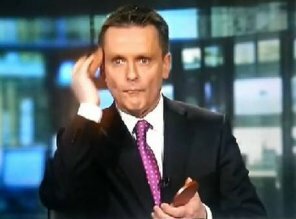 Fire up the Netflix–if the budget leaves you able to afford it. Here are a few of our recommendations.
If all else fails, you could just stay in bed.
Simple.