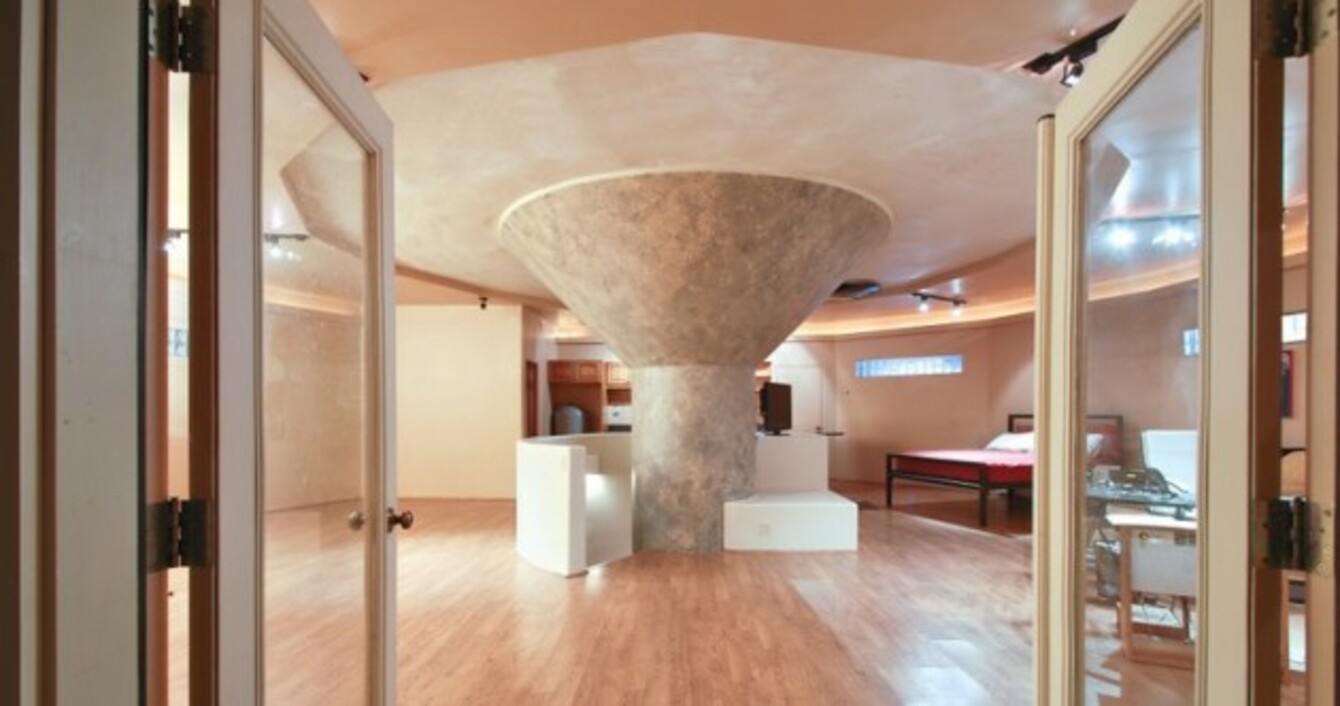 Image: Select Sotheby's International Realty
Image: Select Sotheby's International Realty
SURE, CHRISTMAS IS a time for peace, love and goodwill – but just to be on the safe side, how about this bomb-proof house with its very own underground nuclear missile silo?
The home looks fairly normal from outside (well, except for the fact that it has its own runway). But underneath it is a 176ft deep "super hardened" Atlas F missile launching silo, protected by blast doors and built to withstand a 200lb/inch blast.
It comes with its own Launch Control Centre and sits underneath massive doors weighing 90 tonnes each. The silo is seven floors deep. Some of that has been converted into living space, but the rest is original, rusting cast iron stairways.
Sadly, the original missile is not included. The house is on the market for the frankly bargain price of $750,000 from Select Sotheby's International Realty.
Here's a slideshow of the interior:
The house with its own missile silo

The house lies in the picturesque Adirondack mountains...

The house with its own missile silo

Exterior of the house - with private jet, natch

The house with its own missile silo

The above-ground area of the house - with all-mod-cons kitchen, work space, and flat screen TV

The house with its own missile silo

The entrance into the silo from the house

The house with its own missile silo

Looking down the stairwell

The house with its own missile silo

The reinforced blast doors protecting the silo

The house with its own missile silo

A converted area underground

The house with its own missile silo

Is your bedroom this big?

The house with its own missile silo

Spiral staircase leads down...

The house with its own missile silo

It's fully plumbed in...

The house with its own missile silo

The underground passage to the missile chamber itself

The house with its own missile silo

Inside the silo chamber

The house with its own missile silo

Inside the silo chamber

The house with its own missile silo

Looking down to the bottom of the silo

The house with its own missile silo

A rusting spiral staircase inside the chamber

The house with its own missile silo

Inside the silo chamber

The house with its own missile silo

A diagram of the original layout