INVISIBLE SOCKS ARE, of course, a staple of Irish summertime. Beloved by many, they give the appearance of no socks when you are, in fact, wearing them.
But we haven't seen anything quite like these invisible socks spotted in Penneys today:
Facebook Facebook
Note the fact that these socks have a heel on them, compared to your now basic and boring invisible socks, below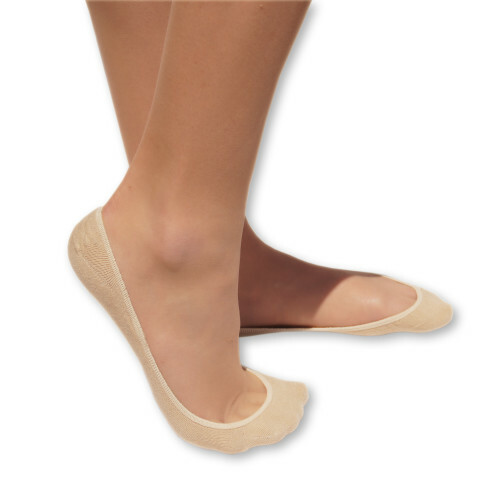 Barelytheresocks Barelytheresocks
These new fangled socks are designed to be worn with the regular trousers and pumps combination. How long have these been a thing?
The Facebook comments underneath the image were seriously impressed with these invisible socks anyway
These are actually genius
Like a balaclava for your foot
Ingenious. Stops the footsock-sliding-off-your-heel-and-under-your-foot predicament. I'll take 20.
You need a photo of the back of the pack, it's gas, the pack clarifies *invisible when wearing shoes
Penneys quality invisible socks were mentioned online as far back as 2013
But did they have a heel? That is the important question.
There is no mention on the Penneys Facebook page of a new product or word on the new heeled invisible socks anywhere on their website.
The #BalaclavaForYourFoot mystery begins.
Have you spotted these excellent invisible socks anywhere in Ireland? Let us know about this important issue in the comments.