RTÉ HAS ANNOUNCED the official list of nominees for Ireland's entry to Eurovision 2013.
We won't get to hear the songs (except one we've tracked down – see below) until tomorrow from 3pm on the Derek Mooney show. But we can have a look at what's in store.
The winner will then be picked on the Late Late Show on Friday, February 22. Following in the footsteps of Jedward and Dustin the Turkey, they'll travel to Malmo in May to (most likely) be beaten by a country you have only vaguely heard of.
Here  are the nominees. Let us know your thoughts in the comments below…
1. Kasey – Kiss Me There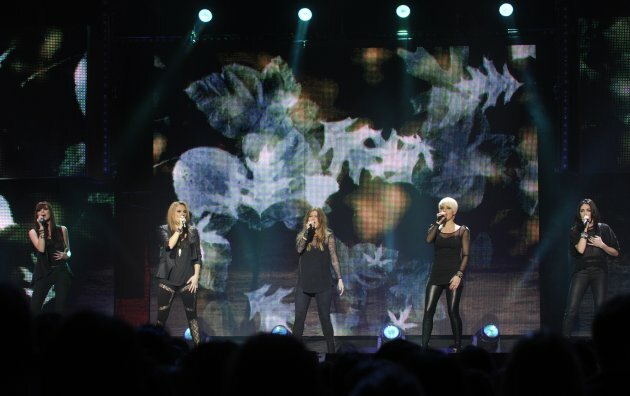 Wonderland on stage. Kasey is second from right. (Eamonn Farrell/Photocall Ireland)
Mentored by Ray D'Arcy sidekick (and Celebrity Bainisteoir contestant) Mairead Farrell, Kasey is a former member of girl group (and Louis Walsh project) Wonderland. According to the press release, "Kasey loves her entry for Eurosong 2013 – Kiss Me There!"
Quote from Mairead:
Being asked to be a Eurosong mentor by RTÉ was a like asking a massive football fan if they'd like to manage their favourite team. I jumped at the opportunity. The icing on the Euro cake would be for my act Kasey to win on February 22.
2. Inchequin – Son Kez
Here's the song. Did we scoop Derek Mooney on this? (YouTube/hugh oneill)
Mentored by former Eurovision WINNER Shay Healy, Inchequin formed when two Irish musicians moved to a Turkish fishing village. As you do. They hooked up with three Turkish musicians there and are currently working on a Turkish-Irish film soundtrack.
Quote from Shay Healy:
I was looking for a song that would be simple enough to sing at any gathering and Son Kez fits the bill perfectly. From the U2 sound-alike jangling guitars opening, to the winning combination of Turkish and Irish whistle and fiddles, played á la Riverdance, the song delivers the best of both Irish and Turkish cultures.
3. Aimée Marguerite Fitzpatrick – Crashing Down
This isn't the song she'll be singing. It's a Katy Perry song. (YouTube/Aimee5981)
Mentored by 2FM DJ Mark McCabe – who let's not forget was the creative mind behind Maniac 2000, Aimée is a 17-year-old "recording artist and dance performer from Swords" who already has a YouTube career behind her.
Oh, and she's an All Ireland Champion dancer.
Quote from Mark:
We've lost our way with the Eurovision over the last few years. Aimée and this song bring it right back to what it's all about. Not glitz, not glam nor production. It's about the song.
4. ZoeAlexis Bohorquez – Fire
This is some kind of a preview for her new single. (YouTube/ZoeAlexisOfficial)
Zoe is a former member of typographically-adventurous girl group UnderGrounD and is being mentored by Niall Mooney (who co-wrote our Eurovision entries in 2009 and 2010. You remember them, right?)
She also grew up with Niall Horan out of One Direction, has recorded with Bressie off of The Voice, got scouted by Timbaland AND is a 2013 Diva Next Door calendar girl. So now.
Quote from Niall:
Mullingar has always been at the heart of Irish pop music with Joe Dolan, Bressie and Niall Horan and I believe Zoë is the next big chapter in that story. If Ireland decides to send Zoë to Sweden, with a fair wind and bit of luck, I believe she can go all the way.
5. Ryan Dolan – Only Love Survives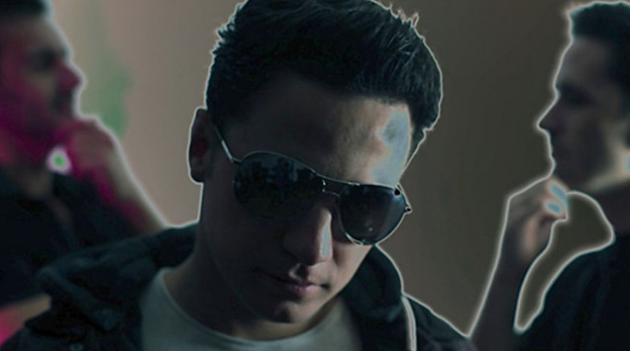 Screengrab from the video to Ryan's track The Secret (bbc.co.uk)
Mentored by Stuart O'Connor, "the man behind the successful Jedward pantos", Ryan is a young singer-songwriter from Strabane. He has supported Jedward AND Tinchy Stryder. And he's already been played on Radio 1 in the UK.
Quote from Stuart:
I was delighted to receive a large volume of songs from all around the world but as soon as I heard Only Love Survives I knew this was it – it ticked all the boxes. I immediately set about gathering a full Irish team [...] the result is a modern song with an Irish vibe that will appeal to audiences across Europe.
Which will it be?