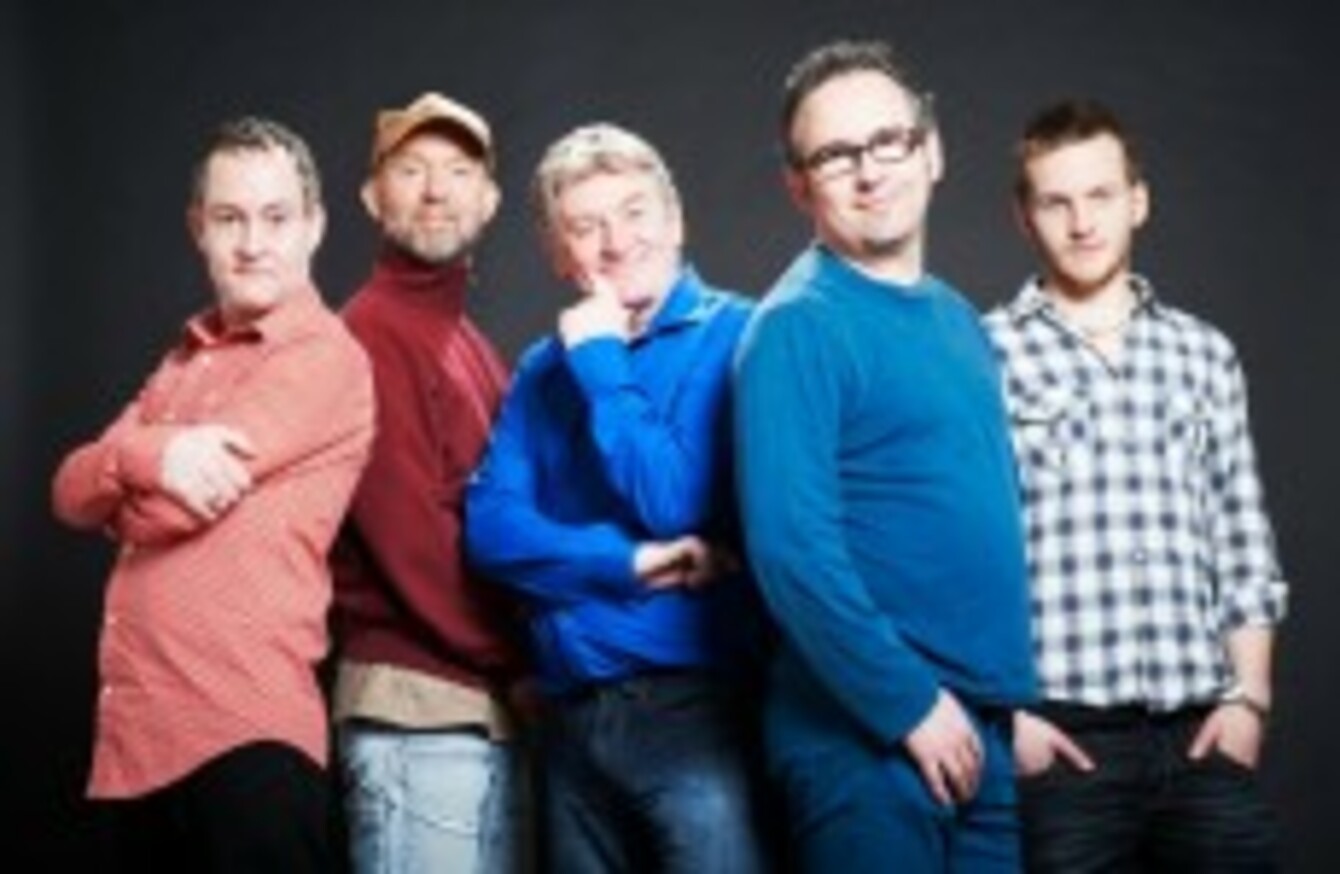 Image: The Saw Doctors via Facebook
Image: The Saw Doctors via Facebook
FORGET U2, forget Queen, and forget Michael Jackson.
Ireland's favourite number 1 single of all time is a song by… The Saw Doctors.
A Today FM/Irish Daily Mail poll found that 'I Useta Lover' – which topped the charts for nine weeks in late 1990 – was the public's top choice of songs that had been at the top of the Irish charts.
The public poll – which attracted over 4,000 entries – was held to mark the 50th birthday of the Irish charts, which occurs in two months' time.
Impressively, the poll did not offer a shortlist of eligible songs for voters to choose – instead allowing them to vote for any of the thousands of songs that have been at the top of the Irish singles charts since Elvis Presley's 'She's Not You' on October 1, 1962.
As the Irish Daily Mail pointed out itself today, such is the longevity of 'I Useta Lover' that the Saw Doctors' current drummer wasn't even born when it was first released: Rickie O'Neill is just 21 years old.
'I Useta Lover' became an overnight hit after the band grabbed a last-minute slot on the bill at Féile 1990 in Thurles, and spent six weeks on the charts before rising to number 1. It was the biggest-selling single of 1990.
Top 20: Ireland's favourite Number 1 singles
The Saw Doctors – 'I Useta Lover'
Michael Jackson – 'Billie Jean'
The Pogues & Kirsty MacColl – 'Fairytale of New York'
Queen – 'Bohemian Rhapsody'
Sinead O'Connor – 'Nothing Compares 2 U'
U2 – 'One'
Thin Lizzy – 'The Boys are Back in Town'
ABBA – 'Waterloo'
Sharon Shannon & Mundy – 'Galway Girl'
Kate Bush – 'Wuthering Heights'
Thin Lizzy – 'Whiskey in the Jar'
U2 – 'With or Without You'
The Beatles – 'Hey Jude'
Oasis – 'Don't Look Back in Anger'
Adele – 'Someone Like You'
The Republic of Ireland Football Squad – 'Put 'Em Under Pressure'
The Beatles – 'Can't Buy Me Love'
Madonna – 'Into The Groove'
John Lennon – 'Imagine'
U2 – 'Where the Streets Have No Name'
All together now…
(YouTube: robeile)