EVERY WEEKDAY MORNING, DailyEdge.ie rounds up the best of the day's celebrity dirt – from the top to the very bottom.
#J-LAW: Fresh from winning an Oscar (and also winning The Oscars), Jennifer Lawrence has received perhaps the ultimate Hollywood accolade: having the moves put on her by Jack Nicholson.
Let's just remind ourselves that Jack Nicholson is 75. SEVENTY FIVE. Jennifer Lawrence, meanwhile, was born in the 1990s.
Look at how well she deals with this. We just want to be friends with her, really. We could go for pizza sometime and just chat, or whatever. No pressure. Call us. Haha. (No, really.)
YouTube/oscargoesto2013
#BEARDWATCH: Ladies, we have some sad news.
Ben Affleck has shaved his beard off.
The source of all his powers was lopped off in the hallway outside the toilet at the Argo Oscars after-party.
This means that Ben has turned from this: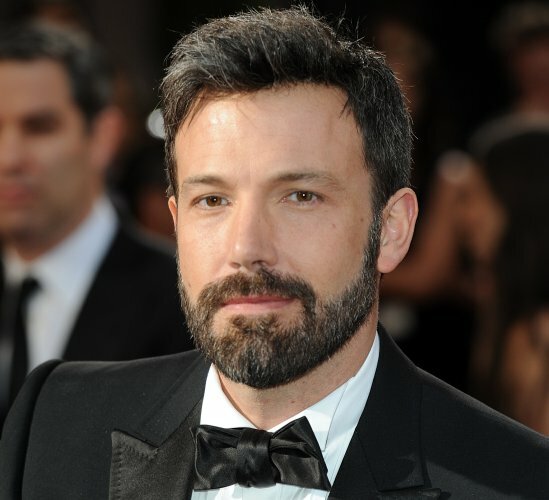 To this:
Images: PA
Sob.
We expect to see bits of it for sale in tiny lockets soon. (TMZ)
#PARTY TIME: After the Oscars, the stars went out to party. Chris Brown (wait, what was he doing there?) compared watches with Elton John and posted this charming montage of the time they had being BFFs: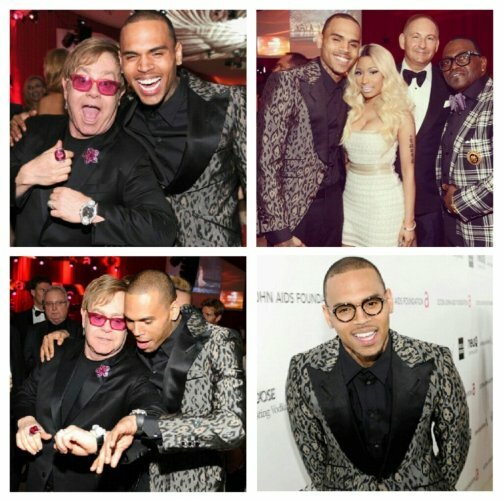 George Clooney clutched his Oscar very, very tightly.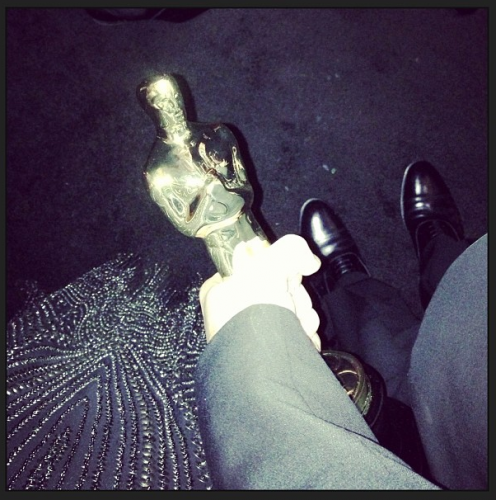 But Life of Pi director Ang Lee emerged as victor by going for a giant, greasy burger while clutching his Oscar in the other hand:
Winner.
#BIEBZ: Justin Bieber has been photographed striding about London wearing a gas mask during his tour. A gas mask and a baseball cap, naturally. And shiny dress shoes.
Has he totally lost the run of himself? Well, he seems to have met a fan and told them he was wearing the outfit "in case crazy shit happens."
Oh Justin.
Is this the kind of thing he means? (Dave Thompson/PA Archive/Press Association Images)
And the rest of the day's dirt…