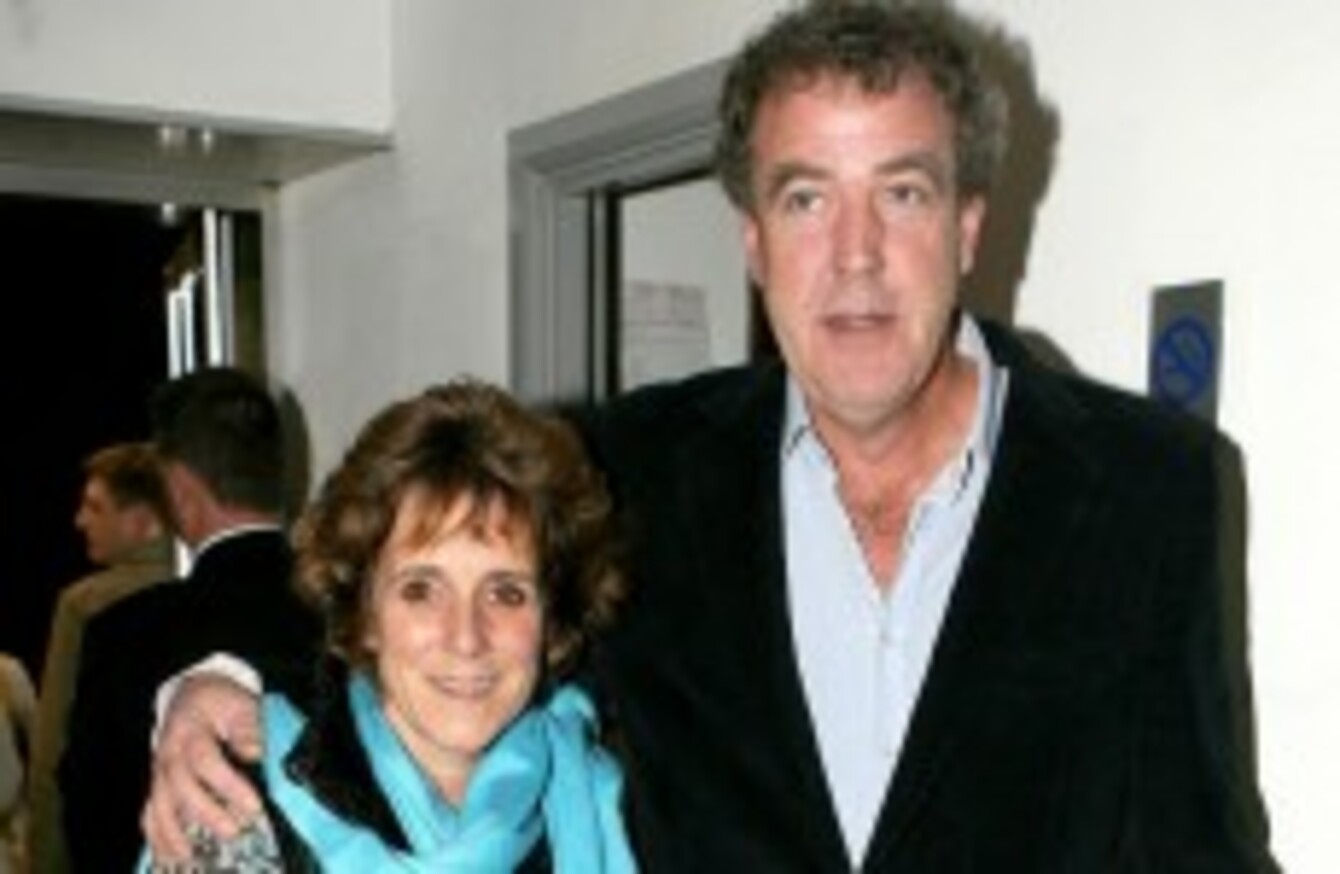 Clarkson and his wife Frances pictured in 2007
Image: Anthony Devlin/PA Wire/Press Association Images
Clarkson and his wife Frances pictured in 2007
Image: Anthony Devlin/PA Wire/Press Association Images
TOP GEAR PRESENTER Jeremy Clarkson has denied accusations that he is having an affair with a work colleague and laughed the stories off, comparing himself to Tiger Woods.
It was alleged in yesterday's Sunday Mirror that Clarkson had been cheating on his wife of 18-years, Frances, with a blonde woman who he worked with whilst on the international tour for the BBC's Top Gear Live show.
The paper said that Clarkson's "tanned 42-year-old lover" joined him on the tour of Australia, South Africa and Norway and alleged that she spent several nights with him in his hotel room.
The two are alleged to have shared a very public kiss and he was also spotted feeding her salad by a hotel pool.
The woman has been named today as Phillipa Sage by the Daily Mirror.
However Clarkson has moved to rubbish the claims telling The Sun newspaper, with whom he writes a column, that he was "surprised to find that I'm the new Tiger Woods," referring to the much publicised extra marital affairs of the golf superstar.
Fans have branded Clarkson a hypocrite having used his newspaper columns in the past to condemn other high profile men caught in sex scandals including Formula 1 chief Max Mosley, former British cabinet minister David Mellor and former British Prime Minister John Major.
Clarkson has three children with his 49-year-old wife who also acts as his manager.