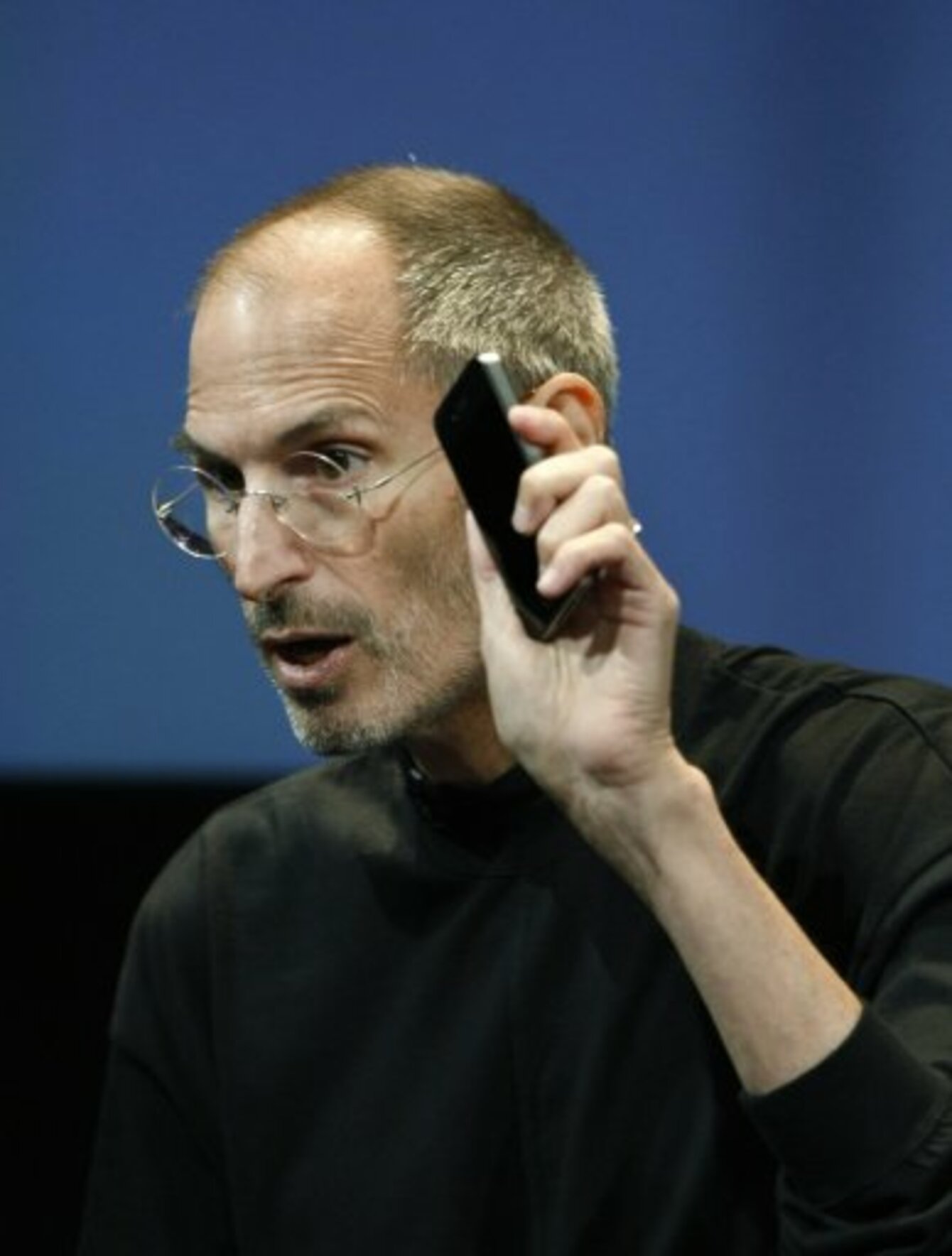 Jobs demonsrates the "death grip"
Jobs demonsrates the "death grip"
APPLE CEO Steve Jobs has revealed his company's solution to the so-called "death grip" problem besieging  the iPhone 4.
Recall? Refund? Rejig?
Nope: Free plastic cases.
Addressing customers who have experienced connection problems with their shiny new iPhones, Jobs soberly reminded everyone present that "phones aren't perfect."
He demonstrated his point through a video demonstration featuring various smartphones, including a BlackBerry, that lost signal if held in certain ways.
The iPhone 4 has come under fire from consumers after it emerged that connection suffered when the phone was held in particular ways. Respected site Consumer Reports said that it would not recommend the iPhone 4 because of the problem.
Apple's new policy is to provide all customers with a free bumper case, which Jobs said eliminates the problem. Anyone who had already purchased one will receive $29 refund.
If customers are still unhappy with the service, they will be able to return the phone within 30 days to receive a full refund.
Its seems that some Apple customers were never bothered by the connection problem and Jobs played one such fan's song, penned in defence of the iPhone 4, just before hitting the stage.