EVERY WEEKDAY MORNING, DailyEdge.ie rounds up the best of the day's celebrity dirt – from the top to the very bottom.
#LIL' KIM: Kim Kardashian has had her baby daughter, taking the world's media by surprise by giving birth five weeks early. She was admitted to hospital in LA on Saturday morning after saying she felt "a little off". (Mirror)
The baby girl reportedly looks "just like her mum". We're guessing not quite like her mum, but it's early days yet. (The Sun)
#DANNII GIRL: Here's the good news: Dannii Minogue appears to be relaunching her pop career.
Here's the bad news: she was snapped clutching a sheet of paper with handwritten song lyrics on it, and they're absolutely shocking:
You sang me 'baby baby baby', and I thought 'oh yeah',

This is the guy, this is the man, this is what dreams are made of.

This feels so good, you make me smile, hell yeah.
Hell no. (The Sun)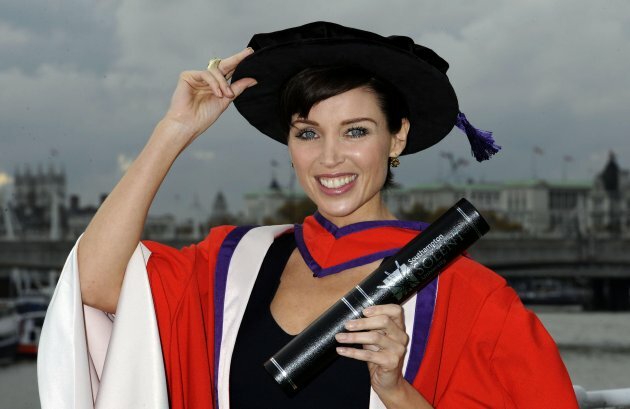 Dannii Minogue holding her university degree in songwriting. Kidding! (Rebecca Naden/PA Archive)
#LITTLE LEO: Big news, everybody. Leonardo DiCaprio appeared on US game show Fun House aged 16. And there's video of it.
Here he is working it for the ladies:
And here's the full video. It's something pretty special. Enjoy!
YouTube/VideoSurferYNX via Buzzfeed
And the rest of the day's dirt…