LAST WEEK'S GUARDIAN singles review warned:

And they weren't wrong.

Source: The Guardian via @WarrenSwords
So, what does everyone else think of the Dublin band's latest offering?
CultNoise.com seemed to like it:
The band Kodaline always knows how to address a topic and reach out to the listener. Their melodies and lyrics make you feel something and their videos always add an extra dimension to the story of the song.
Digital Spy is on board too, giving Honest four stars:
The Irish group have subtly generated a solid international following, and their new single 'Honest' is an indication that with a bigger profile comes an even bigger sound.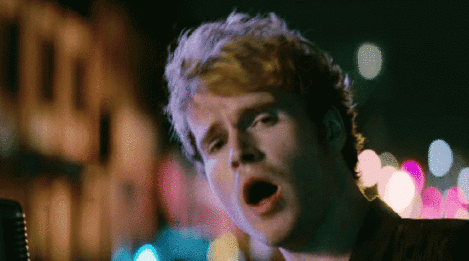 There Goes The Fear gives it 8.5 out of 10:
What I especially like about this song and so many that I have interpreted on Music in Notes is it has a clear message, set within a theme that everyone can relate to, whether you're 8 or 80
Drowned in Sound is on board too:
With a Hot Fuss-era Killers vibe driving the track's frenetically energetic bridge and some intimate moments reminiscent of Coldplay's Chris Martin at his most endearing, Honest is the kind of single that could well see Kodaline crack the coveted U.S. market.
In fact the video for Honest comes in two versions. The first was deemed unsuitable for the US market. It followed a distinct storytelling narrative, as with the band's previous videos, this time telling the tale of a conflicted politician.
Source: KodalineVEVO/YouTube
Here's the second version, featuring the typical music video trope of an angsty couple:
Source: KodalineVEVO/YouTube
Well, is The Guardian being fair in its review?