EVERY WEEKDAY MORNING, DailyEdge.ie rounds up the best of the day's celebrity dirt – from the top to the very bottom.
#J-BIEBZ: Justin Bieber is having a difficult time. The little man has now cancelled an entire show in Portugal after enraging audiences in London by turning up two hours late (and then getting carted off to hospital). And local media are suggesting the gig was axed over lack of demand. (The Sun)
As if that wasn't enough, his ex-missus Selena Gomez filmed herself and her lady friends dancing to a song called Your Boyfriend Is A Douchebag. Burn, Bieber, burn.
We know. It's a ridiculous carry-on. (YouTube/Selena Gomez)
Selena tagged the video as "All fun!" Hmm.
But luckily for wee Justin, he's getting some support from an unexpected place:
#IT'S A DATE: Justin Timberlake hosted Saturday Night Live at the weekend, making him one of only a handful of people to have done it five times. Producers brought together the other five-timers for the show, leading Steve Martin to tweet this INCREDIBLE photo: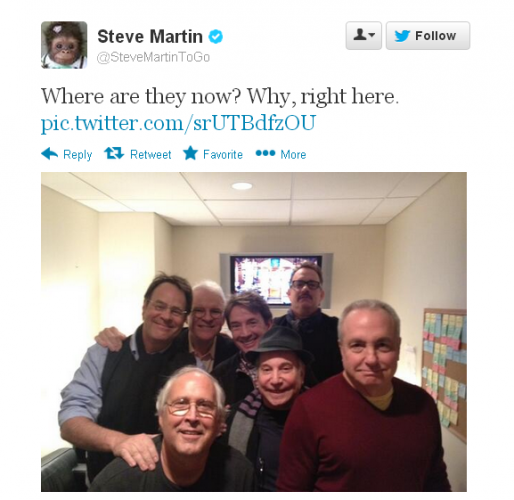 Yes, that's Paul Simon in the hat. Wait… is Tom Hanks doing an impression of the guy who looks like a thumb?
Justin brought back some other old pals for the show, including the guys from the Dick In A Box sketch:
YouTube/Jessy Sitch
#CELEBRITY WAR: Rapper Azealia Banks – who you'll remember threw down with Amanda Brunker last year – has got into a row with the Stone Roses AND Rita Ora on Twitter.
First she accused the Stone Roses of sabotaging her set at a festival, calling them "old saggy white n****s" and adding, charmingly: "I wish them nothing but excrement and death". (The Sun)
Then she started a beef with Rita Ora, accusing the singer of "climb[ing] over the wall of my dancers dressing room to snap photos". (Wait, doesn't she have her own dancers?)
Banks also posted a text message she claimed was from Ora, which said "I don't know who the fuk u think you are". And this was Azealia's parting shot:

Ouch. It's all changed since the heady days of… um… last week. Look! They were best pals!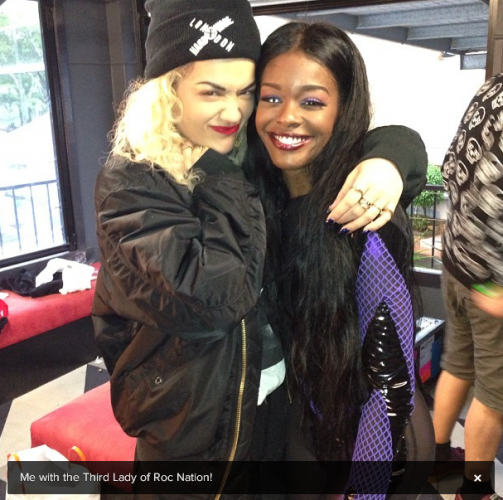 And the rest of the day's dirt…