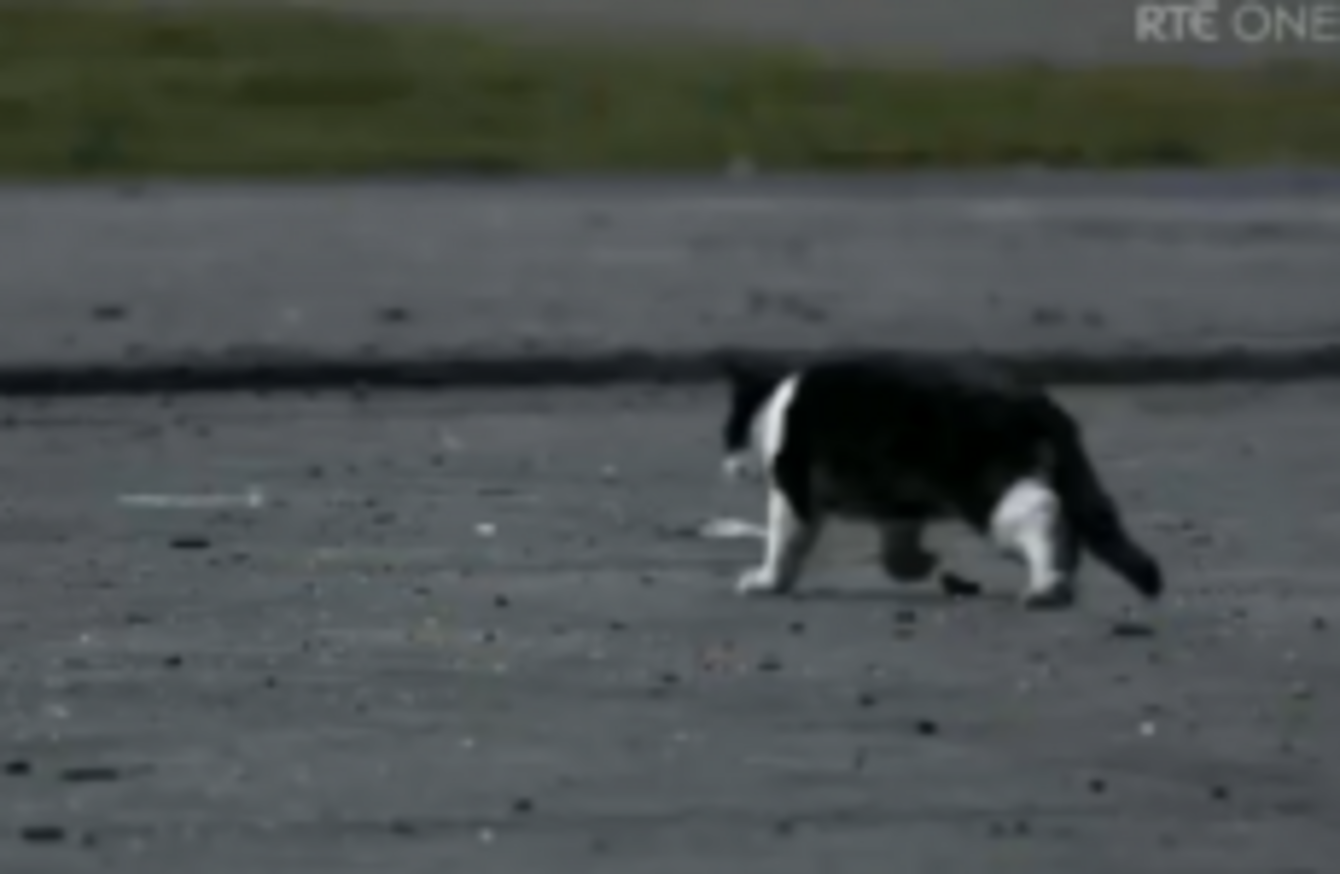 Image: Screengrab/RTÉ
Image: Screengrab/RTÉ
LOVE/HATE HAS attracted controversy for a scene that came just seconds into the new season.
Early in the first episode, a teenager is seen shooting a cat with a submachine gun. He then laughs about it with a friend.
Athough no actual animal was injured, the Animal Rights Action Network (ARAN) has called for a boycott of the show.
A spokesperson for ARAN said the group is "incensed and angered".
"This scene does irreparable damage to our work of curbing violent crimes towards animals and comes at a time of record reports of violence towards animals around the country. Already the group has been fielding dozens of complaints from viewers," said John Carmody, the Director of ARAN.
"Violence towards animals is on the rise in Ireland and this violent and disgusting scene in Love Hate does huge damage to our work of creating kindness towards animals on the streets," says ARAN Director John Carmody.
"We're encouraging people to switch channels next time the programme airs."
ARAN is also urging the producers of the show to make a generous donation to school educational programs in Ireland that would reach out to a younger generation about the importance of treating animals with kindness and respect.
A spokesperson for RTÉ had no returned a request for comment.