EVERY WEEKDAY MORNING, DailyEdge.ie rounds up the best of the day's celebrity dirt from the top to the very bottom.
The Mark Wright and Lauren Goodger row continues in public for us all to see – like a real-life episode of TOWIE. You might remember Mark called his ex an embarrassment last week – and Lauren has responded appropriately.
PA PA
Lauren addressed her ex's Twitter rant in her latest magazine column, and didn't hold back:
Frankly, it was embarrassing that those tweets were made when he was on his honeymoon and I was away with my boyfriend, having an amazing holiday…
I'm not living off Mark for money. I have been offered numerous interviews to talk about him, particularly of late – all of which I have turned down.
So now. We're absolutely certain you won't be hearing from this pair again. (Mirror)
Rita Ora has quit The Voice to join Nick Grimshaw as a judge on The X Factor. The pair will be joining regulars Cheryl Fernandez Versini and, of course, Simon Cowell on the never-ending annual search for a star.
Rita announced the news this morning on Twitter. But she probably won't get 100,000 retweets on the photo, like she has hoped in the past. (Daily Mail)
Kim Kardashian celebrated North West's birthday in style yesterday - with a trip to Disneyland no less. Of course, the photo of North as Minnie Mouse is taking Instagram by storm – and why wouldn't it?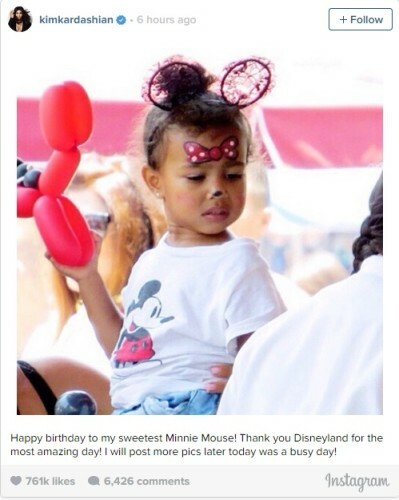 Little North was fresh off a trip to Israel with Kimye, so no rest for the baba in that family. Which isn't too surprising, really.
And the rest of the day's celebrity dirt…
Niall Horan

and

Ariana Grande

have been spotted out together again. (

Daily Mail

)

Everyone is talking about

Katy Perry's

campaign for fashion brand Moschino. Edgy (

Jezebel

)