HUMANS OF DUBLIN is the seriously popular Facebook page created by photographer Peter Varga that showcases the stories of people from the capital.
And last night, a familiar face popped up: Mattress Mick.
Normally known for his quirky sales pitches, Mick showed us a different side of his life with a truly poignant story, that's since gone viral.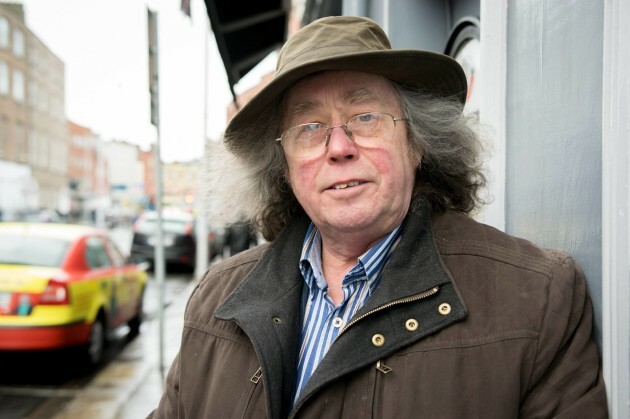 Humans of Dublin Humans of Dublin
His touching story begins:
When I was in my late teens I met a girl, and she became very, very special to me. She was my first love. We were together for quite a while, but I guess we were just too young… We met too early. She wanted to do other things, so she decided to go different ways.
We kept in touch on and off for a long time, but after that, I hadn't seen her for years. I knew she got married, I knew she had children. Some of her friends kept in touch with me, so I always knew what was going on. She was always very special to me, and never really left my thoughts.
Humans of Dublin Humans of Dublin
It's at that point that things took a turn for the worse:
A few years later somebody told me she developed cancer. I actually met her about two years before she died. Her friends organised a reunion but I didn't think it'd be the last time I saw her.
One Sunday afternoon, out of the blue, a friend of hers called me and said, 'Hi Michael, I have someone here that wants to talk to you.' She said, 'Hi, it's me, Kathy. I just would like to say goodbye. I know I'm going to die soon, and I wanted to let you know you were very special in my life too.'
And he finished his story with a lovely message:
Every time I think about that phone call I get very sad. It was the nicest phone call I have ever received in my whole life. It meant so much to me. That someone who knew they were terminally ill and hadn't a lot of time could actually think about me, and tell me that… I guess it is true, it's never too late to tell somebody how you feel. She died that week, but she'll always be in that very special place in my heart.
Mick's story has struck a chord with so many fans of the page, with over 6000 likes on the photo overnight.
Heartbreaking.
You can like the Humans of Dublin Facebook page here. Peter is currently planning to create a book from the project and is looking for designers and publishers to get involved.