EVERY WEEKDAY MORNING, DailyEdge.ie rounds up the best of the day's celebrity dirt – from the top to the very bottom.
Miley Cyrus / Instagram Miley Cyrus / Instagram / Instagram
Miley Cyrus is working on building a 5ft bong. The singer posted a photo of the giant implement yesterday writing, "5 foot bong almost complete this one is a collab with my fucking beyond kiewl fanz".
The bong is covered in flowers and beads that read "weed" and "drugz".
#Art.
Elsewhere, Miley also completed the "rice bucket challenge".
As in, she poured a bucket of rice on herself, because sure.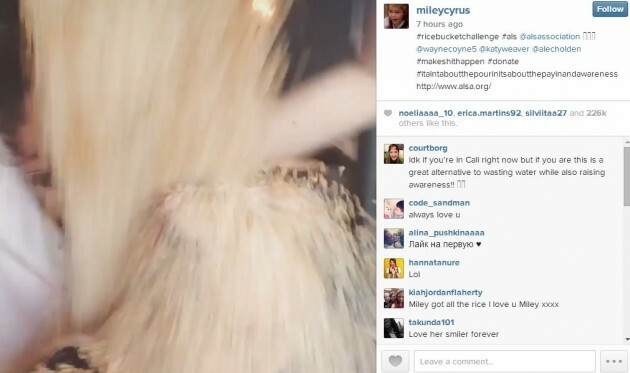 Miley Cyrus / Instagram Miley Cyrus / Instagram / Instagram
Drake claims that Nicki Minaj got him all hot and bothered. It started when Nicki Minaj posted preview stills from her video for Anaconda, which debuts tomorrow. The images appear to show Minaj giving Drake a lap dance.
Drake then reposted the image of Nicki getting all up in his business and captioned it, "Ayyyyyyyye @nickiminaj way way wayyyyyy up. Def the best invite to a video shoot EVER. #ViewsFromMyChair #MyAnacondaWasWayUp".
To recap: Drake said, "My anaconda was way up."
Then he posted another image with Nicki sitting on his lap and wrote, "I was probably thanking the higher ups for that very moment".
Jeez, Drake. Calm yourself.
Drake / Instagram Drake / Instagram / Instagram
The 14th season of Celebrity Big Brother got underway last nigh. Some of the notable celebrities that entered the house include Gary Busey, Edel from B*Witched, Stephanie Pratt, Audley Harrison and Lauren from The Only Way Is Essex.
After that, the roll call gets even more grim. There's someone from Emmerdale, someone from Strictly Come Dancing, someone from Benefits Street, Kelly Brooks' boyfriend, a former boxing manager/UKIP politician, a person from Gogglebox and a guy that you might know from a few episodes of Will and Grace.
Great. (3am)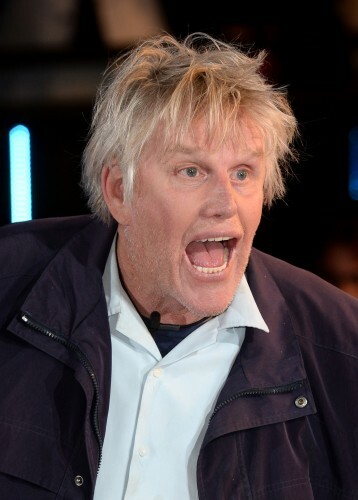 PA PA
And the rest of the day's dirt…
Christian Bale welcomed a son. (People)

Demi Moore presented her daughter with a gun-shaped birthday cake. (ONTD)
Jamie Dornan joined Instagram. (Instagram)
Ben Affleck and Jennifer Garner did the ice bucket challenge and nominated Matt Damon. (E! Online)
Tom Hanks launched a typewriter app. (Page Six)