EVERY WEEKDAY MORNING, DailyEdge.ie rounds up the best of the day's celebrity dirt – from the top to the very bottom.
AP / Press Association Images AP / Press Association Images / Press Association Images
#MILEY CRYRUS:Miley Cyrus has spoken for the first time about the brain-melting VMA performance in which she twerked all up on Robin Thicke with her tongue hanging out.
Her conclusion was that it made history. "Me and Robin the whole time said, 'You know we're about to make history right now'," she said. (Mirror)
And she doesn't pay attention to the haters.
I don't pay attention to the negative because I've seen this play out so many times. How many times have we seen this play out in pop music? Madonna's done it. Britney's done it. Every VMA performance, that's what you're looking for; you're wanting to make history.
Let's just remind ourselves of what history looks like, shall we?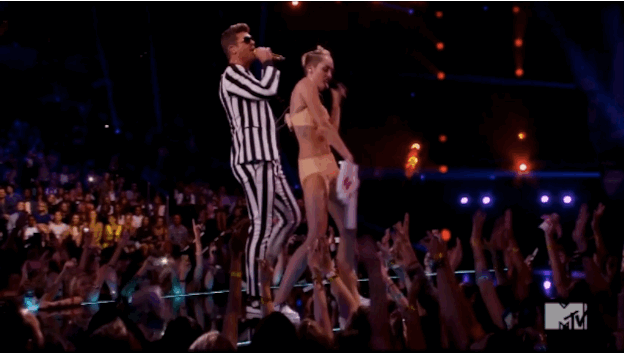 #HARRY THE HATER: But what if, Miley – what if – we told you that those haters include Harry Styles from One Direction?
That's right. Despite being a confirmed twerker himself, Harry has taken a firm stand against the practice. He told an interviewer:
I think it's quite inappropriate. Especially for the age groups it's aimed at [...] I think it's, you know, promoting promiscuity.
OK, he *may* have been joking. Judge for yourself:
OvalTv
#TEEN MOM: Farrah Abraham, former star of Teen Mom turned star of the sex tape Backdoor Teen Mom, has spoken out about her position on feminism. Here's how the conversation with a Miami New Times reporter played out:
Reporter: Do you consider yourself a feminist?
Farrah: I'm pretty feminine. I think so.
Reporter: Not feminine. Feminist.
Farrah: What does that mean, that you're a lesbian or something?
(Radar)
We are inescapably reminded of this.
ClassicClipsTV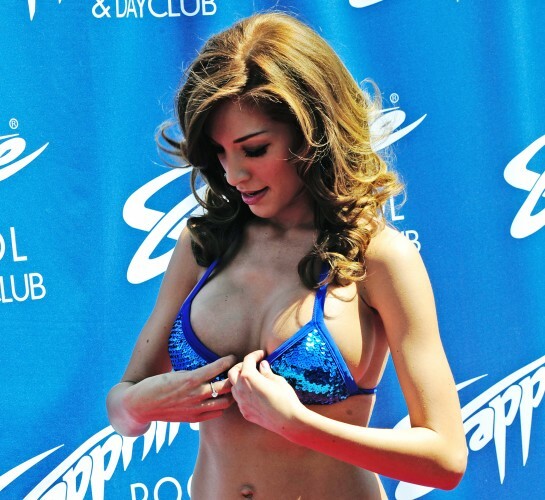 © JPA / AFF-USA.COM Farrah Abraham: Feminine. © JPA / AFF-USA.COM / AFF-USA.COM
And the rest of the day's dirt…