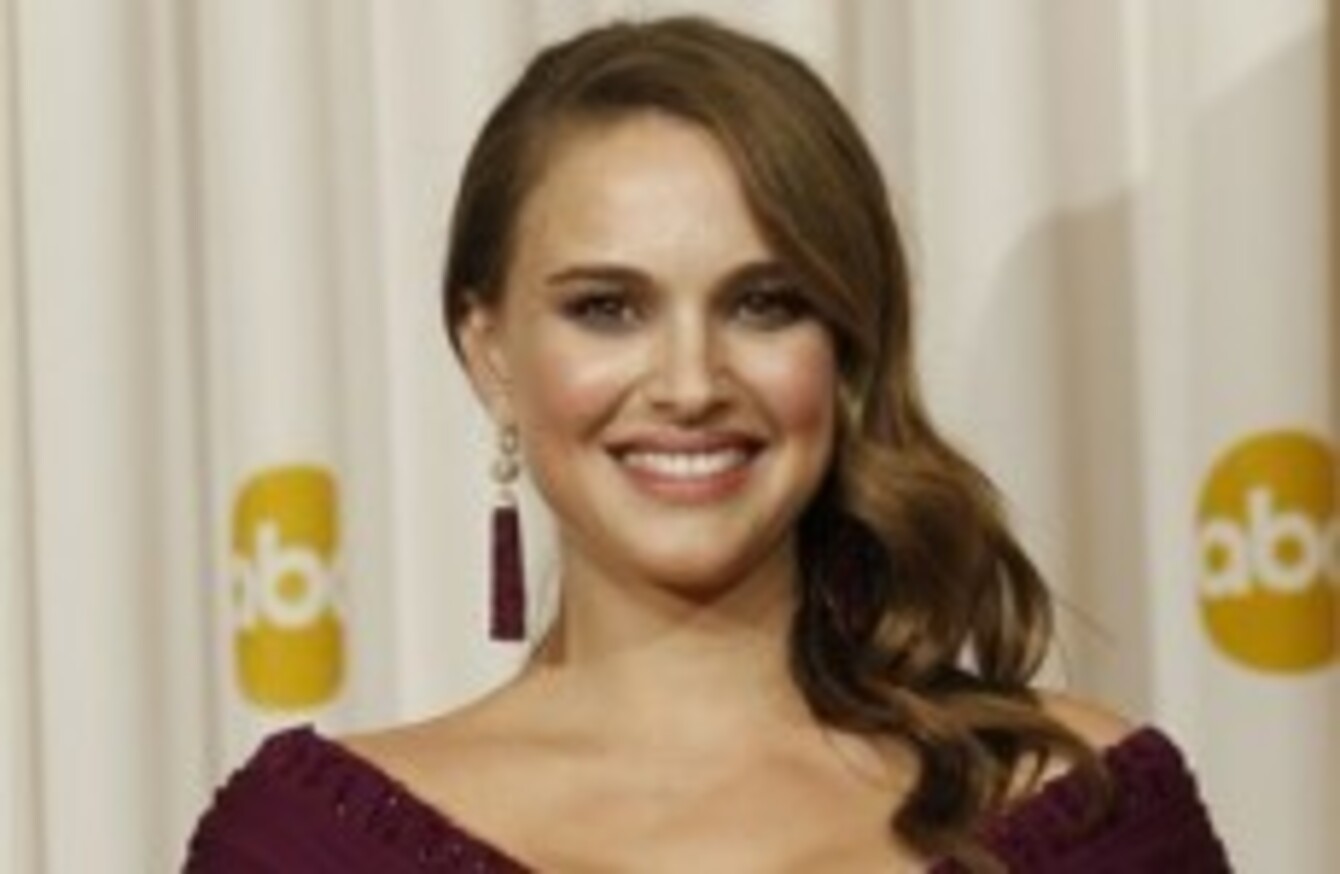 Natalie Portman with her Oscar in February.
Image: The Associated Press
Natalie Portman with her Oscar in February.
Image: The Associated Press
HOLLYWOOD ACTRESS NATALIE Portman has given birth to a baby boy. The child's father is a choreographer she met while she filmed her Oscar-winning role in Black Swan, People magazine reports.
Portman, who turned 30 last Thursday, announced in December that she was pregnant and planned to marry her boyfriend, French ballet dancer and choreographer Benjamin Millepied.
The two worked together on Black Swan in which Portman played a self-mutilating ballerina which won her an Academy Award in February.
Ooh, what's he called?
Celebrity mothers can be known for their, ahem, unconventional approach when it comes to naming their little bundles of joy, so it will be interesting to see what the Portman prince is called.
Here, for your disbelieving pleasure, are some of the more unusual celebrity baby names:
Moses Martin (named by Chris and Gwynnie, and joined by sister Apple)
Memphis Eve Hewson (grand name for a Dublin girl, given by parents Bono and Ali)
Hopper Jack Penn (the son of Sean Penn and Robin Wright)
Sparrow Madden (son of Nicole Richie and Joel Madden)
Harlowe Madden (Sparrow's sister)
Coco Arquette (with a name as crazy as her father David Arquette's dress sense)
Tallulah, Rumer and Scout Willis (Some 'die hard' names for Bruce and Demi's kids…sorry about the 'die hard' thing)
Sage Moonblood (might not be thanking parents Sly Stallone and Sasha Czack in years to come)
Poppy Honey, Daisy Boo and Petal Blossom Rainbow (seriously Jamie Oliver?)
Poll
Some of you have already been suggesting some highly suitable and clever names for the new arrival. Let's put it to a poll. What should Natalie call her new babba?

Poll Results:
Something Irish, Séamus maybe (18)
- Additional reporting by Emer Mc Lysaght