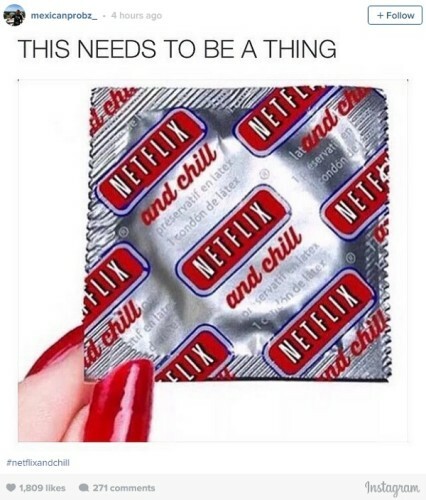 Instagram Instagram
SUGGESTING SOMEBODY COME over to your place to watch Netflix and chill sounds like an innocent enough request.
But in internet slang it means so much more than that – and it has been a swift rise to prominence.
Here, the earliest sign of it on Urban Dictionary is from April this year, with a typically NSFW definition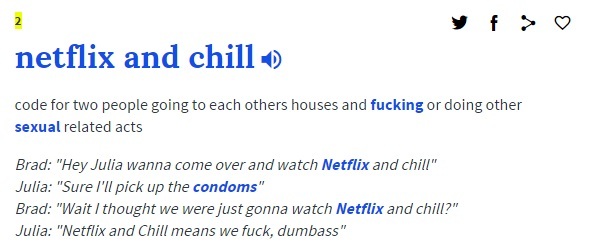 Urban Dictionary Urban Dictionary
But as this piece from Mic says, the Netflix and chill phenomenon is well understood code in some parts of the dating world:
Inviting someone over to your place to watch Netflix and chill might sound like an innocuous request. But anyone who's ever set up a date based on such pretenses likely has a different story to tell.
It started out as a Tumblr meme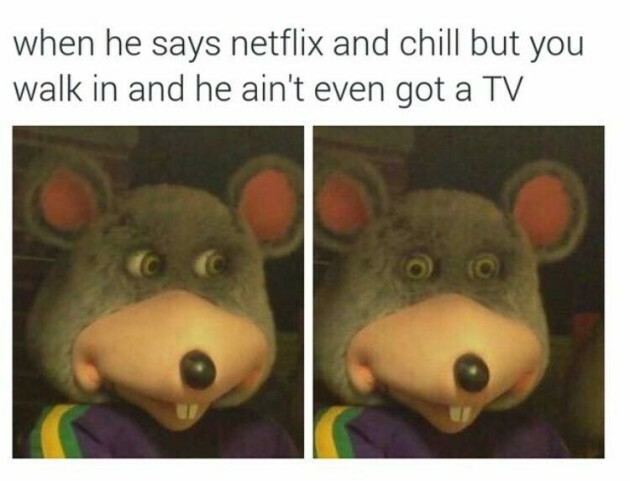 And it has just grown from there to become universally understood internet slang.
In the last week or so, there have been a number of articles popping up explaining how the term came about, and what's behind it:

news.au news.au
As this article from news.com.au explains, Netflix and chill is a simple concept:
Like asking your date to come inside for a "cup of coffee", extending a "Netflix and chill" invite is code for sex.
Times have moved on
The Mic article even examines what this all means, on a deeper level:
But whatever hookup partners of yore may have called it, the fact that "Netflix and chill" is having an Internet moment right now speaks volumes about how our generation is hooking up.
Even though millennials are known for being the hookup generation that uses myriad apps to make it easy to find casual sex, the popularity of "Netflix and chill" suggests that we're still not quite comfortable being open about our sexual desires.
It might just be a subtle way of saying "come over to my place for the shift," but it'll always be open to interpretation.
And it's now a running internet joke
Instagram Instagram
Where you can play on the confusion it creates
Netflix and chill is here to stay.
Welcome to the future.