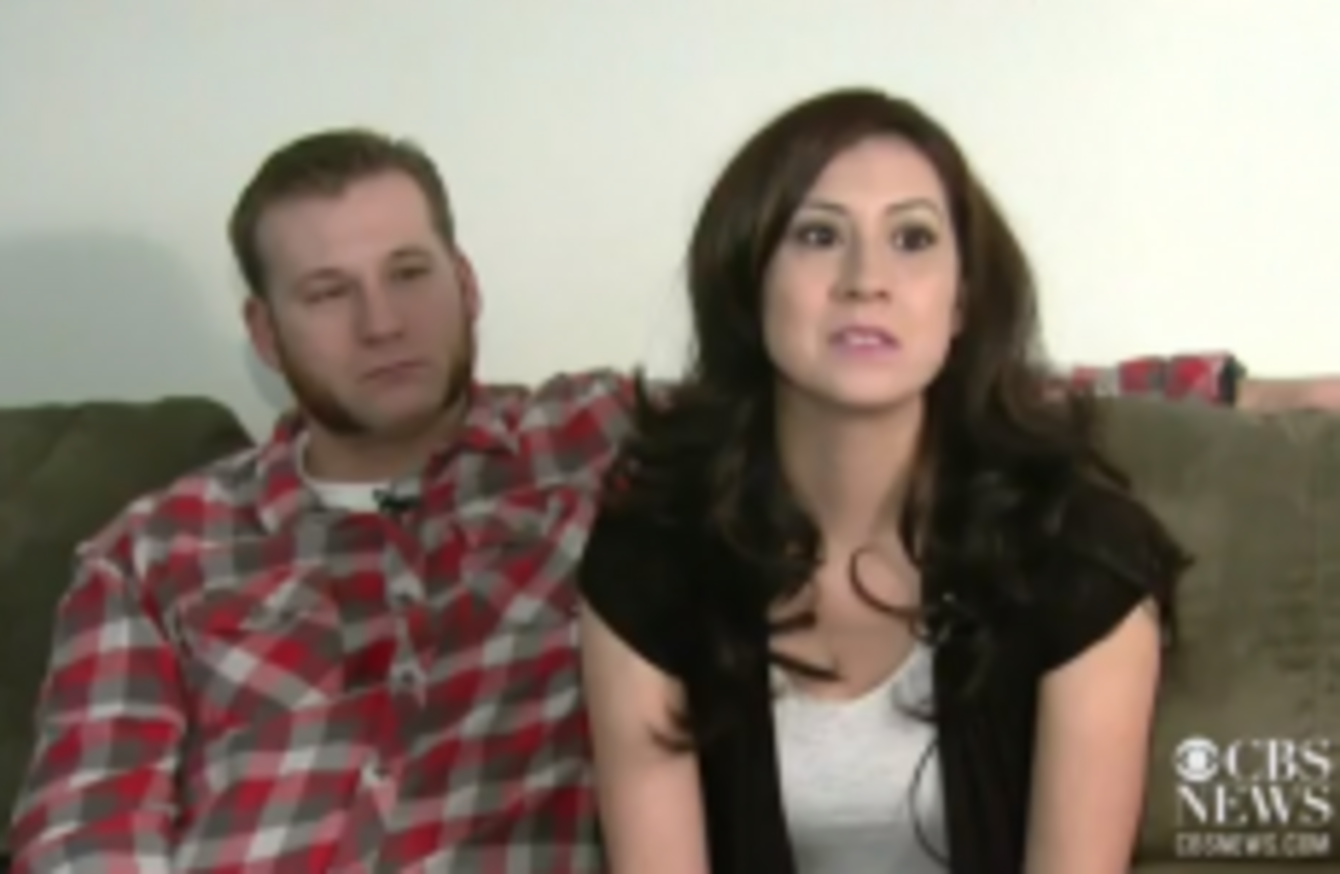 Kyle and Kristen Upham speak about their encounter with the actor
Image: Screengrab / CBS News
Kyle and Kristen Upham speak about their encounter with the actor
Image: Screengrab / CBS News
AFTER THE DEATH of Paul Walker in a car accident last weekend, tributes have been flooding in for the actor.
His Fast and Furious co-star Vin Diesel led the way with some heartfelt words. But others outside the movie business have also been sharing their stories.
CBS News spoke to Kristen and Kyle Upham, who were a newly-engaged young couple shopping for a ring when they ran into Walker in a jewellery store. Then, something unusual happened.
They got chatting and exchanged names, and it emerged that Kyle was a recent war veteran. Says Kristen:
When he [Walker] found out Kyle just came back from Iraq, I just remembered his face transformed.
The Uphams found a ring they liked, but decided its $9,000 price tag was out of their reach. They left the store to look elsewhere.
Shortly afterwards, they got a call from the shop asking them to return. When they did so, Kristen said:
One of the ladies came up with a bag, and simply said 'here's your ring'. I think both of our mouths dropped.
The store refused to say who had bought them the ring, saying it was better they didn't know. Only after Walker's death did the full story emerge when a worker at the shop shared her side of the tale too.
Here's the full video:
Source: CBS This Morning
Meanwhile, the creators of Fast and Furious have also published this video tribute to Walker. It has been watched more than 500,000 times since its upload yesterday.
Source: Fast & Furious
h/t Gawker