A COMMON SIGHT on Instagram these days is people posing with sachets of supposedly tooth-whitening oil:
Penneys, as always, is on the case – the retailer recently launched a new PS Hollywood teeth whitening range, which includes oil pulling sachets and a black charcoal toothpaste.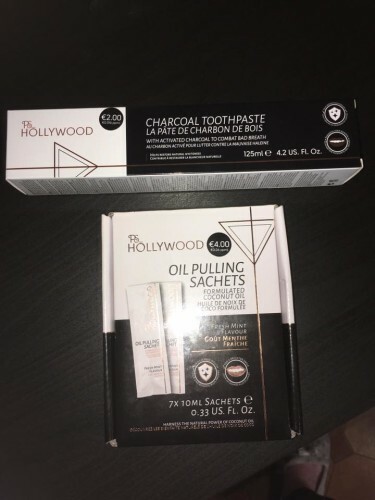 Facebook / All Things Kayy Facebook / All Things Kayy / All Things Kayy
The products are being shared widely on Facebook and Instagram, but is there any merit to them? Can they do what they promise to?
What is oil pulling?
Oil pulling is an old Indian practice that involves swishing a small amount of oil around your mouth for up to 20 minutes then spitting it out.
Sounds kind of manky, but it's gained popularity recently thanks to the aforementioned Instagram endorsements and the sudden omnipresence of coconut oil.
Fans of oil pulling say it draws bacteria out of the mouth while whitening teeth, while superfans say it can do anything from getting rid of hangovers to fixing skin issues.
Does it work?
Well, you can use any oil you like for it (not just fancy sachets) – it's basically a notions mouthwash, and definitely not a substitute for flossing or brushing your teeth. Dentists reckon that it's not the oil that's doing the work, but the time people are spending swishing it around their mouths.
As one Jezebel writer notes, it's "an old way to clean your mouth more thoroughly than you probably are now". So oil pull away, if you can hack it!
And what does charcoal do for your teeth?
For starters, it makes you look like something out of a horror movie:
Like oil pulling, activated charcoal has a) been used on the body for years, and b) is believed to whiten teeth. However, it's not as harmless as oil pulling.
This dentist warns that there have been no long-term tests into activated charcoal in toothpaste, and as it's an "abrasive ingredient", you should use it only once a week.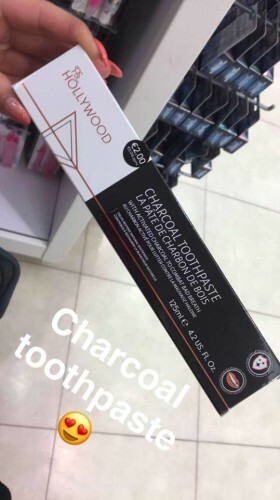 Facebook / Jess Corbs Makeup Facebook / Jess Corbs Makeup / Jess Corbs Makeup
In summary: These products are probably not going to radically change the whiteness of your teeth, but the extra care isn't too bad either. Enjoy your notions!
DailyEdge is on Snapchat! Tap the button below to add!