Updated 20:08
OSCAR-WINNING ACTOR Philip Seymour Hoffman was found dead in his New York apartment, a law enforcement official said today.
The official, who declined to be named, told AFP the cause of death was under investigation. The story was originally reported by the Wall Street Journal which said the Office of the Chief Medical Examiner to now working to determine the exact cause of death of the 46-year-old.
However one official told the New York Times that it appears he died of an overdose.
Police responded to the scene in Manhattan's West Village after receiving a call at about 11.15am local time, the official said. It is reported that the call came from a friend who became concerned after they were not able to reach Hoffman.
In a statement, the actor's family said:
We are devastated by the loss of our beloved Phil and appreciate the outpouring of love and support we have received from everyone. This is a tragic and sudden loss and we ask that you respect our privacy during this time of grieving. Please keep Phil in your thoughts and prayers.
A number of Hoffman's friends and fans have taken to Twitter to express their sadness at his sudden death: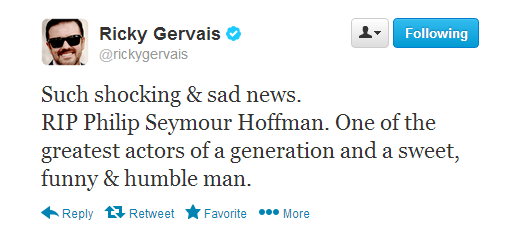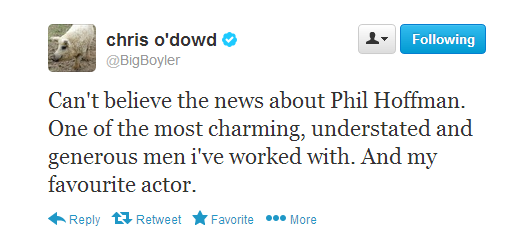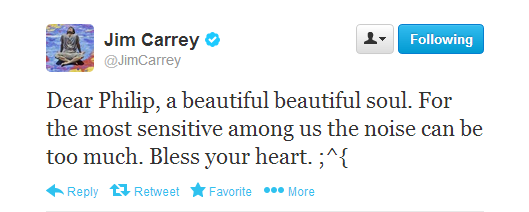 The actor won the Academy Award for Best Actor for his role in the 2005 film Capote.
(Video: Oscars/YouTube)
More recently he played Plutarch Heavensbee in one of the popular Hunger Games movies.
© AFP 2014 with additional reporting by Michelle Hennessy.
First published 19:00